Piper nv home security camera brings night vision, 1080p video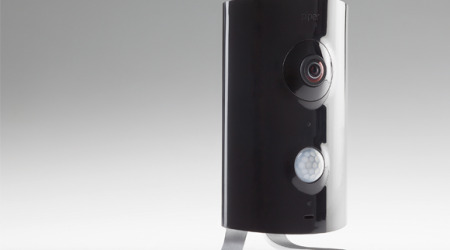 iControl Networks' Piper product lineup just got a little bigger with the addition of Piper nv for the North American market. With the Piper nv comes a connected home security solution wrapped up in single sleek tower, offering home owners (or dorm dwellers, etc.) a relatively inexpensive way to monitor their dwelling in conjunction with their mobile device. All the trimmings are there: there's video monitoring, wireless connectivity, night vision, and more. This builds upon the company's previous offering, and tosses some improved functionality into the mix.
The Piper nv is a tower-shaped security camera with connected features. One of the bigger features it brings with it is increased camera resolution — 3.4-megapixels in this case — as well as the aforementioned night vision functionality, enabling the camera to record footage in the dark.

The camera offers a 180-degree FOV, which is a very wide angle allowing for maximum surveillance in any given room or location. Familiar to Piper users will also be the inclusion of a motion detector and 105-decibel siren. There are a trio of security modes — home, vacation, and away — as well as smartphone alerts and email alerts.
Both Android and iOS devices are supported (handsets and tablets). Up to five Piper units can be used in one's home at a time, allowing for multiple locations to be monitored, and there's two-way audio functionality for talking to someone through the devices. The Piper nv is available as of now for $269 USD, which is a bit more expensive than the $199 USD price tag for the regular Piper model.
SOURCE: Yahoo