Pioneer Outs BDP-140, BDP-52FD, And BDP-53FD 3D Blu-Ray Players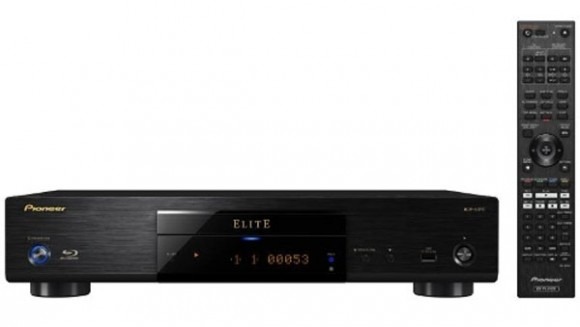 Pioneer has unveiled three new Blu-ray players that support 3D movies and more. Two of the three players are in the high-end Elite range and the other is a general offering at a decent price. The cheapest of all three is the $199 BDP-140. The elite BDP-52FD will sell for $399 and the BDP-53FD will sell for $499. All of them share many of the same features.
The features include wireless capability when used with the optional AS-WL300 adapter. The ability to stream from Pandora, YouTube, and NetFlix. They also have the ability to play audio and video from USB and DLNA sources. The players all support 1080p images and 3D video output with HDMI 1.4a. The three models can also upconvert video to 1080p with reduced image noise. They also support 36-bit deep color.
On the audio front, the trio supports DTS-HD Master Audio, Dolby TrueHD and Super Audio CD. The Elite models take that a bit further with a Precision Quartz Lock System for jitter-free sound from DVDs and Blu-rays. The Elite models also have the new Sound Retriever Link and Stream Smoother Link features that help detect audio and video it rate and send the commands to compatible Pioneer receivers to active those features. The 53FD also has an extra HDMI output and a Marvell Qdeo video processor. The players are now available.