Pioneer offers up new S-DJ08 and S-DJ05 speaker systems for DJs and producers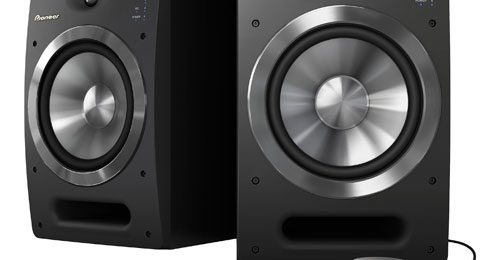 Pioneer Electronics has a large range of gear for the pro and amateur DJ that includes all sorts of turntables and mixing devices as well as headphones. The company has now added a couple new reference speaker systems for the DJ and producer that promise quality sound. The new speakers include the S-DJ08 and the S-DJ05.
The DJ08 speakers are bi-amplified 2-way powered speakers with 2.5cm soft dome tweeters. The woofer of the speakers is an 8-inch unit and they have a frequency range of 43Hz to 26kHz. The speakers offer XLR x 1 and TRS x 1 balanced inputs and dual RCA inputs for unbalanced use.
The DJ08 speakers measure 9.84" x 15.39" x 14.61" and weigh 59.52 pounds per pair. The DJ05 speakers have the same specifications and vary in the frequency characteristics, woofer size and weight only. The DJ05 speakers have a range of 50Hz to 25kHz and measure 7.28" x 11.85" x 10.16" with a weight of 29.54 pounds per pair. The woofer is a 5-inch unit in the DJ05 system. Availability for both is set for January with the DJ08 selling for $1199 per pair and the DJ05 selling for $899 per pair.