Pioneer LX01BD HTIB Blu-Ray player gets official in Europe

Pioneer has formally introduced the LX01BD, a HTIB (Home Theater In a Box) with Blu-ray support in Europe market. Designed to complement its Kuro line of LCD and Plasma displays, the all-in-one package includes a 5.1 channel speakers in high gloss piano finish, remote control with LCD touch screen, BD player with profile 1.1 and a 400 watts audio and video processing unit.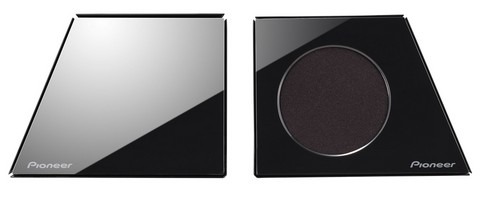 The Blu-ray player features only BonusView capability, which means you can do PIP but it lacks BD-Live support to access additional web content. Videos can be outputted at 1080 24fps and the unit is capable of processing DTS-HD MA and Dobly TrueHD advanced HD audio codecs.
Engineered to offer excellent sound quality in a small package, the LX01BD combines a dual-drive subwoofer and omni-surround speakers in dodecahedron shape with Multi-Channel Acoustic Calibration and Front Stage Surround Advance processing system to generate a 360-degree realistic surround sound effect.
HDMI connectivity includes two inputs and one output terminals with deep color support.
But priced at nearly £2,000 ($3,151), I would prefer a full-feature Blu-ray unit.