Pioneer just revealed world's first 4K Blu-ray PC drive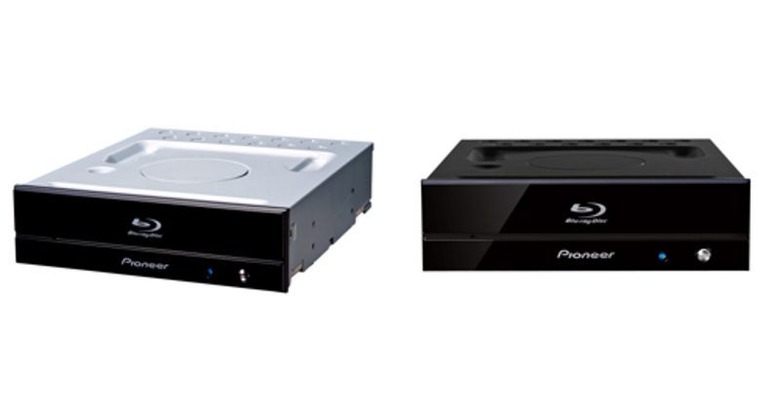 It's a 4K age these days. We've got 4K video streaming, 4K TVs, 4K monitors, 4K consoles, and, if you're a Sony fan, even 4K smartphones. What we don't have yet are 4K PCs, that is, PCs capable of reading and writing 4K content into 4K-compatible discs. That all changes with Pioneer's introduction of two new Blu-ray drives meant for computers and computers alone. Not only are they able to read from Ultra HD Blu-ray discs, they can also write into BD-R discs for safe keeping.
We do already have 4K Blu-ray players, particularly those from Sony, but those are standalone devices that are great for consuming, but not so much for recording, 4K content. For those, you'd need a PC drive, which is where Pioneer's two new drives come in.
The BDR-S11J-BK and higher-end BDR-S11J-X nearly have the same capabilities, though you can probably assume that "higher-end" means there's a bit more. In this case, that "more" is the BDR-S11J-X's "quieter" operations that make it equally ideal for audio playback and recording in addition to the 4K video content. Both support the BD-R format with 1-2 layers as well as BD-R XL with 3 to 4 layers.
There is a price to pay for giving your PC the capability to handle 4K Blu-ray discs, in addition to the actual price of the drives. You'll need a rather beefy PC to support playback. Pioneer recommends the latest Kaby Lake generation, Core i5 or i7, to be exact. You'll also want 6 GB or more of RAM to handle that data. Needless to say, you'll also need a graphics card or chip that can handle 4K as well as a monitor that does the same.
As for the price of the drives, Pioneer is reserving those details when the products hit the market sometime in late February. Estimates put it at about $200 for the BDR-S11J-BK and $310 for the BDR-S11J-X, which isn't exactly small change.
SOURCE: Pioneer