Pioneer DJM-750 4-channel digital DJ mixer expands creativity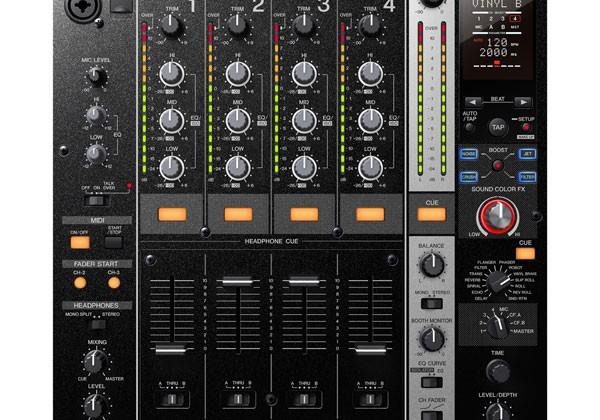 Pioneer has added another new item to its DJ controller line. The new device is called the DJM-750 four-channel digital DJ mixer. The DJ mixer has a high-performance USB soundcard built-in and is fitted with the industry's first Boost Color FX feature. That feature allows the user to change the intensity of various effects by turning a built-in effects knob.
The Boost Color FX feature allows the user to change the parameter of the effect by varying the rotation speed of the integrated controller knob. The faster the knob is turned, the more the selected effect is intensified. The knob can work with any of the integrated mixer effects including effects such as filter, crush, noise, and jet.
The Sound Color FX feature also offers the same four effects providing more creative mixing options. Pioneer says that users can switch between Sound Color FX and Boost Color FX to match the music playing. The mixer also has a Beat Effect feature with 13 different types of effects that can be combined with both the Boost Color FX and Sound Color FX to create over 100 types of effects.
The DJ mixer features a 24-bit/96 kHz high-performance USB soundcard inside. That USB soundcard supports simultaneous input and output of stereo signals from up to four inputs and outputs. The mixer also has a 32-bit digital sound processor and send/return circuit parts combined with a low-jitter crystal oscillator for precise audio signals an accurate audio reproduction. The DJ mixer will be available in black or silver with both landing in June for $1199.
[via Pioneer Electronics]