Pioneer Computers DreamBook ePad Tablet Launching in Australia in September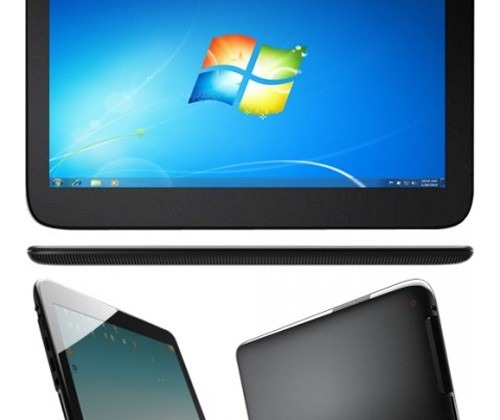 In today's tablet market, the main competitor to the current kind of the hill, seems to be centered around the Android mobile Operating System. But, Pioneer Computers managed to go against the grain, and have unveiled their new DreamBook ePad tablet, which is set to launch in the Australian region later this year. Boasting plenty of features, we're left wondering if the DreamBook will ever make it to our neck of the woods.
First and foremost, the screen. The DreamBook ePad from Pioneer Computers has an 11.6-inch touchscreen display, with a 1.66GHz Atom CPU tucked away inside. You can get either integrated graphics preinstalled, or opt for a 512MB NVIDIA Ion 2 chipset. You can also get up to 2GB of RAM. It has a 3-axis G-sensor. As for the really important part, it will ship with Microsoft's Windows 7 on board.
GPS is optional, oddly enough, but there is a 1.3MP camera on the back of the device. WiFi and Bluetooth 2.1 connectivity are standard, and you can choose to add 3G if you want, but that's as optional as the GPS. There's a SDHC memory card slot, two USB ports, an HDMI output, and a mini-PCI interface. Hardware wise, there's two 1.5W speakers, and underneath the hood there's a 4,800mAh battery which should get you somewhere around 6 hours of battery life. The price should be the equivalent to $540 when it launches in Australia in September, and right now Pioneer Computers is staying mum on an international launch.
[via GizMag]