Pioneer BDR-2207 Blu-ray burner supports 3D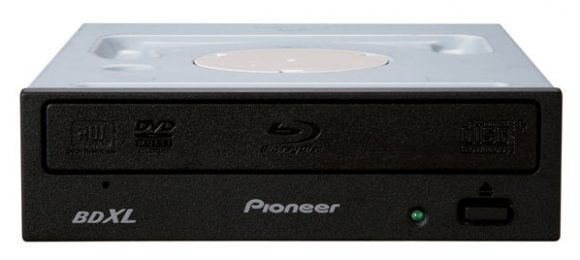 If you're working on building a new computer for gaming or other uses, and you want a Blu-ray drive inside, Pioneer has a new offering you might want to check out. The new drive is called the BDR-2207, and it uses internal SATA connectivity. Pioneer says that the drive can read and write to all BDXL disc formats.
That means it supports triple layer and quad layer media along with standard Blu-ray discs. The new optical drive also uses Pioneer's PowerRead and PureRead2 technologies along with other tech to reduce power consumption. The drive ships with CyberLink software to allow the playback of normal Blu-ray and 3-D Blu-ray content on a computer.
Another interesting feature is an automatic silent mode that minimizes operating noise of the drive for watching movies or playing CDs. The drive also features quick start technology that lets the disc be ready to play up to 42% faster than previous generation drives. The new optical drive will ship this month at an MSRP of $99.99.