Pioneer announces winners of SEMA 2012 AppRadio Hackathon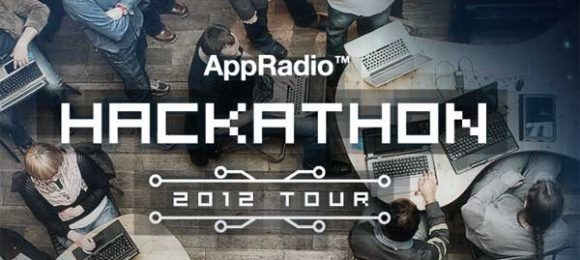 Late last month I mentioned that Pioneer Electronics was holding an AppRadio Hackathon at the 2012 SEMA show. The event was designed to get developers to make new and interesting apps for the Pioneer AppRadio allowing owners of the radios get new and expanded functionality. The contest offered up prizes worth over $50,000 in cash and merchandise with winners picked from three different categories.
The event lasted four days, and pioneer has now announced the winners of the contest. The competition lasted three days continuously, and Pioneer says that nine new apps were created to work with the platform. The apps range from software designed to read Facebook postings and tweets to drivers to car maintenance apps that monitored and measured tire pressure and looked for air leaks.
The contest had three Categories that included safe in-vehicle use of social networking services through voice recognition and text-to-speech, geo-tagged automotive related location-based services, and apps that incorporated technology, products, or services on display at the 2012 SEMA show. The app that won in the social networking category was called Tiles. The app automatically aggregated social media content by taking into account the current time, location, and social activity of the user among other things.
The location-based services app is called CarTourin'. This at is a sightseeing application using location-based services to guide users along a series of tour destinations. The app that showcased technology on display at the show was called CAMBUDDY Drive. This app allows users to control the new GoPro HERO3 camera from inside the car and overlay the recorded video with real-time performance data using the PLX Kiwi 2 and sensors integrated into the iPhone.