Pinterest is practically the home of all things interesting on the Web, from photos, to art, to recipes, to products, to fashion. And it doesn't matter if you're a gal or a guy, you'll probably find something pinteresting on Pinterest. To emphasize its message of broader appeal even more, Pinterest is introducing a new type of pin that users of both sexes will most likely find useful: app pins. Or to be more precises iPad and iPhone app pins that let you install apps right within Pinterest.
Pinterest has been curating pins of various kinds to help its users discover more interesting content and items, ranging from Recipes to Product items to movies. App Pins now join that fray, but it has a slightly special feature. If you are on your iPad or iPhone and are viewing a pin for a specific app, you can choose to view the app's source, in which case it will open iTunes App Store or, more conveniently, you can tap on that new Install button and install it right then and there. This is definitely a more convenient way of installing an interesting app without breaking your flow of inspiration.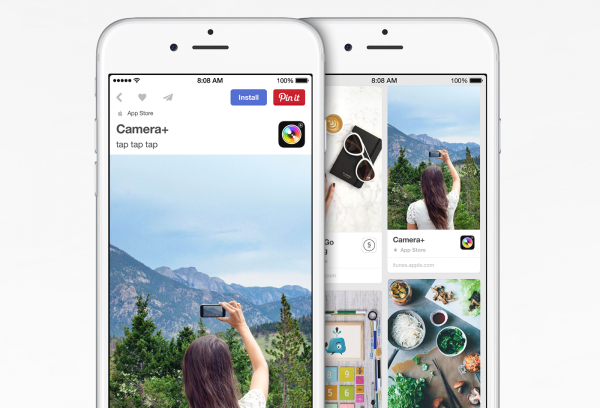 Conversely, you can also create your own app pins for others to discover and enjoy themselves. Simply share the app in the App Store and choose Pinterest as the target.
To kick off this new feature, Pinterest has created its own Staff Picks board for its most pinteresting iOS apps. Apple is also doing its own separate app promotion in time for New York Fashion Week, highlighting its best fashion and design apps.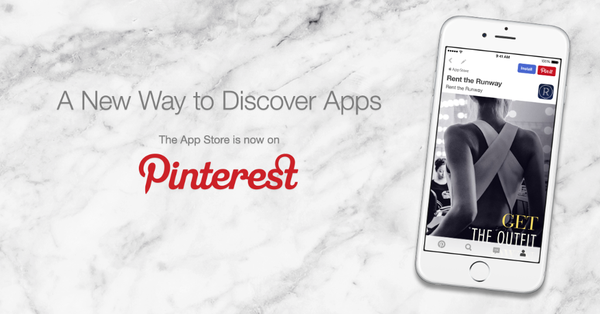 SOURCE: Pinterest, @App Store