Pinterest advertisements with artistic flair are incoming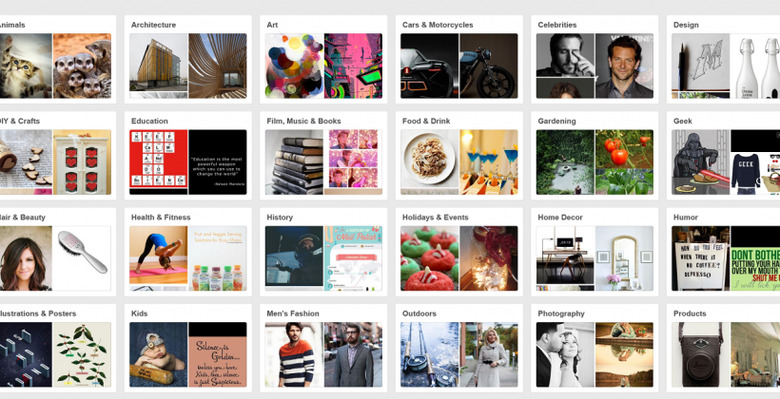 After a few years of making it easy to find and share pictures of all sorts, Pinterest, the Internet's scrapbook, will be adding advertisements to the service in the near future. The Wall Street Journal reports the company is aiming to keeps its advertisements in line with what users often encounter on the service, however, which means giving them an artistic flair.
Pinterest has recently taken on Joanne Bradford as its new advertisement head, who says the company will be looking to add advertisements to the service that qualify as art — essentially, as something users will want to share, or at least will view as something other than an intrusion into their picture-browsing habits.
The advertisements will initially be only from a specific group of advertisers, with the ads provided under them being called "Promoted Pins". Aside from the Promoted Pins flag, the pins will look very similar to other pins users share and find on the website. Who will be providing these advertisements and when, exactly, they will be arriving wasn't stated.
Of course, many companies already advertise on Pinterest via their own pins without paying, but the company doesn't seem worried that will affect its promoted pins ambitions. Said Bradford, "There are brands that are getting unbelievable results without a paid product," but that interest in promoted slots has been high.
SOURCE: The Wall Street Journal