Pikmin 3DS revealed for 2017 release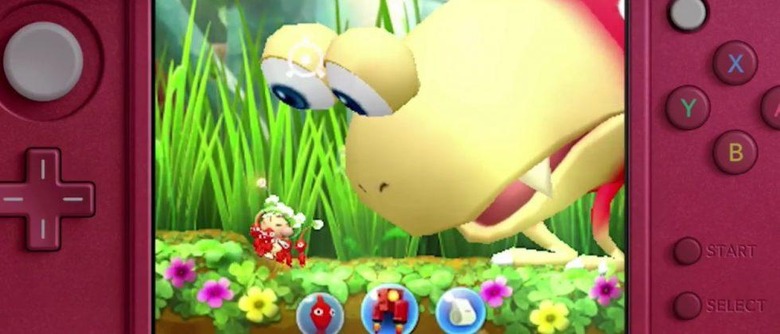 Pikmin fans were given quite the surprise today, with Nintendo announcing a new entry in the long-running series. Nintendo is switching things up with this Pikmin title, moving the series away from home consoles and onto the 3DS. As a result, it appears that Pikmin 3DS will be shaking up the series' beloved gameplay quite a bit.Pikmin on the 3DS will take the traditionally isometric game and transform it into a side-scrolling one. Nintendo said during its latest Direct broadcast that this game will be more focused on action, as players try to reach the end of each level, solving puzzles, fighting enemies, and picking up treasure along the way. Similar to Pikmin 3 on the Wii U, players will tap the 3DS touchscreen with their stylus to throw their Pikmin.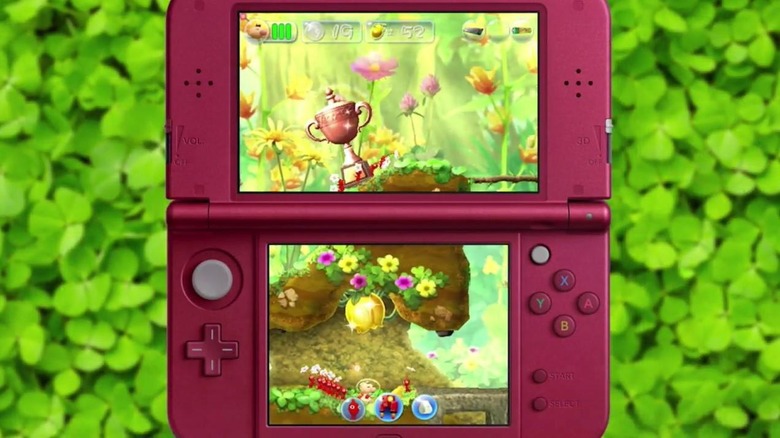 In a move sure to please Pikmin veterans, Captain Olimar will be returning for this portable adventure. Red, blue, and yellow Pikmin will feature in this title as well, just like every Pikmin game of the past, though at the moment it's unclear whether or not this 3DS game will follow the lead of the main series sequels and toss any new Pikmin in the mix. As it's been the entire time, each variety of Pikmin will come with special abilities: red are resistant to fire, yellow can be thrown higher, and blue Pikmin can survive in water.
Other than that, we weren't given too many details about Pikmin 3DS – we don't even have an official name yet. The game will be launching sometime in 2017, and we'll keep an ear to the ground for more details on this intriguing entry in the Pikmin series, so stay tuned.