Pigeon is a crowdsourced transit app experiment from Google Area 120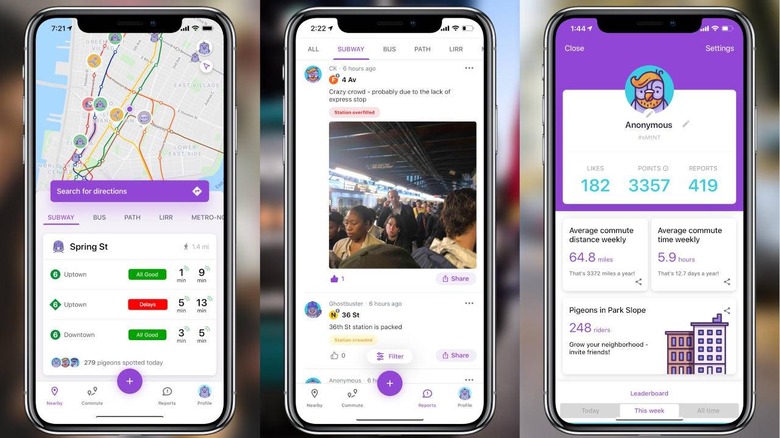 If Google Maps is for locating places, Waze is for navigating the roads and highways to get there. Not everyone, however, drives or even use ride-hailing services like Uber or Lyft. While trains and buses are unlikely to stray off the beaten path, they are at the mercy of delays and incidents that could catch riders unawares. That's where the Pigeon app comes in to alert riders of any problem and maybe even prevent them from losing their cool, too. All with a little help from other riders.
To some extent, Pigeon brings some of the crowdsourced features found on Google Maps and Waze to those using public transportation. There are, of course, no shortage of transit apps around but many of them get their information from automated or public sources. If they do report on incidents, they often can't provide the context on why those delays occur.
That's where the crowdsourced part of Pigeon comes in. Other riders can report delays faster than most systems could or even add photos and messages to give other riders a better view of the situation, including crowdedness on platforms. They can even share entertaining or curious images that could at least distract them temporarily from an otherwise stressful situation.
In addition to the conventional transit route map, the Pigeon transit app also has an activity feed that riders can fill up with reports, images, and communication with other riders. It can also send customized notifications before commuters leave, not when it's already too late to make a difference.
As useful as it sounds, the Pigeon app is still considered to be in its testing phase, released by Google's Area 120 skunkworks arm. It currently covers only Boston, Chicago, Los Angeles, San Francisco' and Washington, D.C. but does work for subways, buses, rail trains, ferries, and cable cars. The iOS app is already available for download but you'll have to sign up to be on a waiting list for Android.