Piaggio Gilera GP 800 world's fastest scooter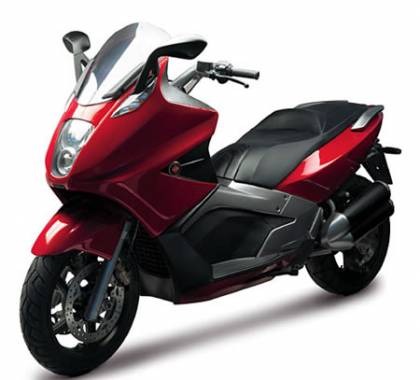 When I think of scooters, I generally picture a tame little Vespa. But there's actually a whole other realm of monster rocket scooters. The latest and greatest being the new Piaggio Gilera GP 800 that just debuted in Milan as the world's fastest scooter. This powerful 850cc scooter sports a 75hp 90 degree V-twin motor that delivers a top speed of more than 120mph, unprecedented for such a vehicle with automatic transmission.
The engine comes from the new Aprilia Mana and features an advanced electronic transmission. The engine roars to life with the touch of a button on the handle bar. Its sequential shift with 7 gears makes it easy to find the best-adapted configuration for different riding conditions.
Piaggio Gilera GP 800 the world's fastest scooter [Via: Newlaunches]