Physical Pong game table about to meet its Kickstarter goal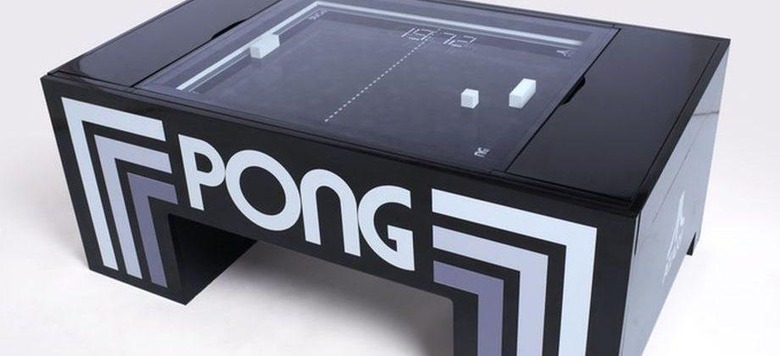 If you've ever wanted to own a coffee table that doubles as a physical version of the classic Atari game Pong, now's your chance. The same people who created the Pong table that was shown off in a popular YouTube video last year have taken their design to Kickstarter, and the project is about to meet its funding goal in its final days. The mechanical table game essentially functions like an Atari-themed version of air hockey, with physically sliding paddles on each end, and a puck that uses magnets and motors to bounce around.
The table features a sleek, minimalist design, and in addition to serving as a physical version of a digital game, there are modern conveniences like built-in USB ports for phone charging, the ability to stream music over Bluetooth, and a clock set right into the playing board.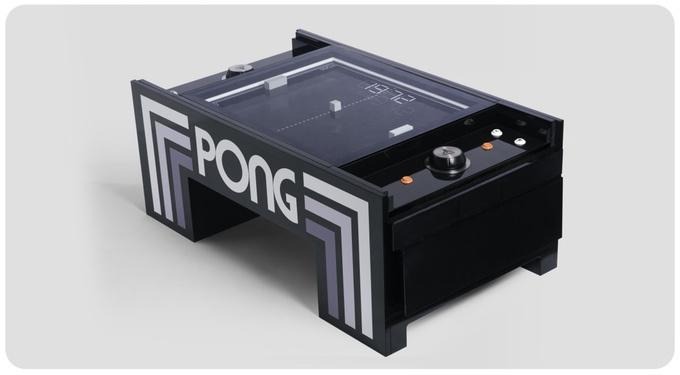 Backers can still snag a Pong game table at an early bird price of $1,100, with their choice of color from black, brown, gray, or the officially licensed Atari Pong theme. Higher priced backing packages include things like Atari-branded seating cubes and coin slots, for that authentic arcade feel. You can even go all-out with the $5,000 tier, which will get your table signed by Nolan Bushnell, the founder of Atari.
As of this writing the Kickstarter campaign has about 4 days left to meet its $250,000 all-or-nothing funding goal. The project has 234 backers, but still needs to bring in a mere $1,400 in pledges. The designers note that manufacturing will begin in August, with shipping scheduled for December of this year.
SOURCE Kickstarter