Photos From Obama's Tech Dinner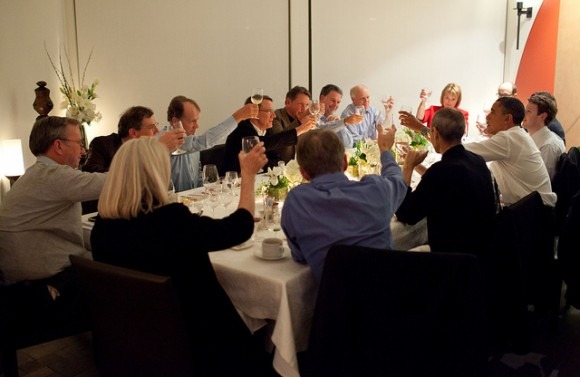 The White House has released photos of President Obama's tech leader consortium at a dinner last night. The dinner was attended by most of Silicon Valley's top CEO's and people who generally manage and direct your digital lives.
At the dinner Obama wanted to talk with the CEOs about the "promoting of American innovation, and discuss his commitment to new investments in research and development, education, and clean energy," said a White House official.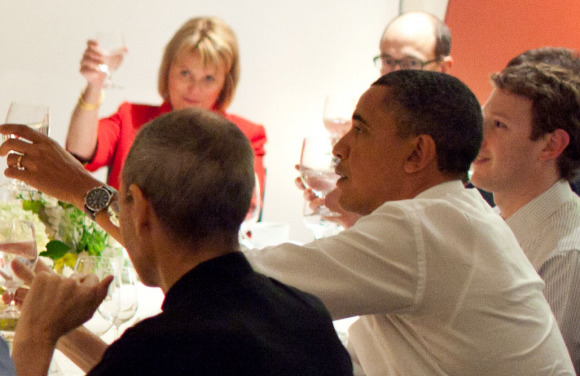 Steve Jobs and Mark Zuckerberg nabbed the prime seats, each flanking the President. The other invitees included: Twitter CEO Dick Costolo, Cisco CEO John Chambers, Yahoo CEO Carol Bartz, Google CEO Eric Schmidt, Oracle CEO Larry Ellison, Netflix CEO Reed Hastings, Genentech Chairman Art Levinson, Stanford University President John Hennessy, and former state controller and venture capitalist Steve Westly.
[via TNW]