Photos and specs for ATI Radeon HD 5750 and HD 5770 leak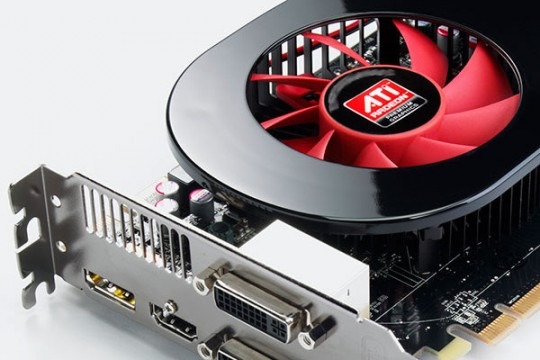 ATI has been working hard to bring the fight to NVIDIA in the discrete desktop GPU market and it is doing a decent job with video cards offering good performance at a good price. We mentioned back in September that ATI had new 5700 series desktop GPUs coming and today specs and photos of the Radeon HD 5750 and HD 5770 video cards have been revealed.
The cards are reportedly set to launch officially on October 13, but we already know the deets for the new GPUs thanks to MadBoxpc. Both cards will support DirectX 11 for starters. The 5750 will have 720 stream processors and be capable of up to 1,008 TFLOP of performance. The core is clocked at 700MHz with the memory running at 1.15GHz. The card will come with 512MB or 1GB of GDDR5 RAM and have a 128-bit interface. Power consumption under full load is going to be 86W. The best news is that the card is said to be priced at only $109 for the 512MB version and $129 for the 1GB card.
The faster HD 5770 has 800 stream processors with up to 1.36 TFLOP of power and a core clocked at 850MHz. The card will come with 1GB of GDDR5 clocked at 1.2GHz Power consumption is pegged at 108W at load and 18W at rest. The card will sell for $159. It's been a while since NVIDIA offered new cards; I wonder how it will respond.