Photojojo Iris lenses give smartphones pro-grade optics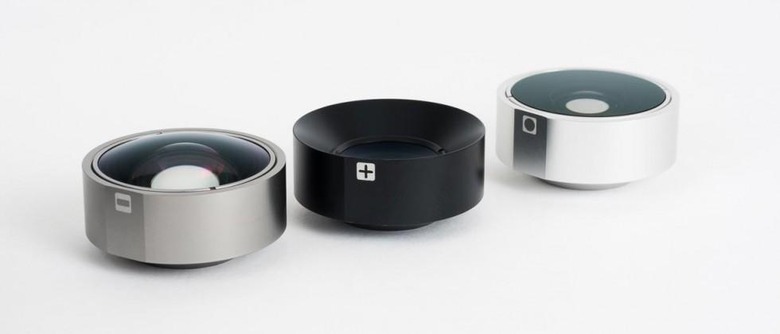 Photojojo has introduced a new lineup of Iris lenses for smartphones: a wide-angle lens, macro lens, and fisheye lens. The lenses are compatible with the Samsung Galaxy S5 and Galaxy S6, as well as the iPhone, complementing the already excellent cameras on the phones. The lenses boast high-end construction, and feature a stretchy cable that fastens the lens to the handset, as well as a related cap that protects the lens when in storage.
The Iris lenses feature billeted aluminum housing, making them akin to professional lenses for dedicated cameras. The construction allows the lenses to be used on phones both with and without a case; those with a case will use a small wedge of plastic to mount the lens over the camera.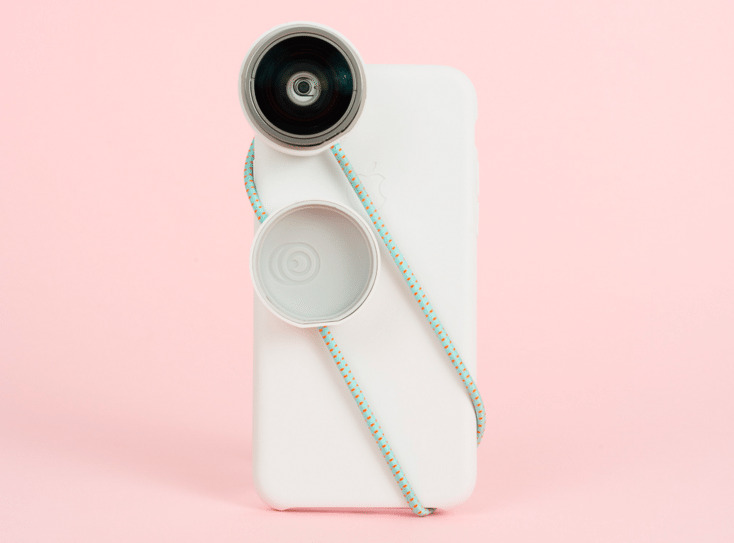 The stretchy fastener allows the lens to be worn like a bracelet when not in use, making it easy to store when out and about. The cap includes a cushioned lining. The lenses, meanwhile, feature a multi-element high-refraction glass promised to offer excellent clarity. The design work was done in San Francisco, the engineering in Europe, and the construction in Korea.
These are the latest of many lenses for smartphones, enabling the cameras to perform better in a variety of situations. Photojojo has produced various camera attachments and accessories for handsets and tablets in the past, a few of which you can check out in the timeline below.
SOURCE: ThePhoblographer