Philips Xenium 9@9 - 17 hours of talk time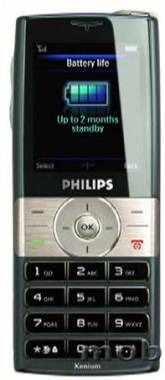 Why can't we get phones like these in the United States? I have to charge my phone every night if not twice a day. But if you're lucky enough to live in Asia – Philips only wireless market – you can now go for two months without charging your phone.
This slick little tri-band phone from Philips has sixty days of standby! It's simple candy bar form factor is deceiving. It has all of the extras that you would find on phones here in the US, such as microSD i/o and bluetooth. Philips, please come to the states.
Philips Xenium 9@9 lasts longer, much longer! [via unwired view]