Philips wireless audio gear cuts the cords and keeps the sound quality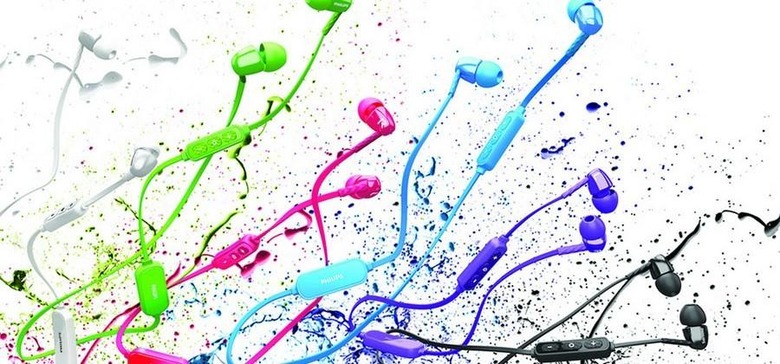 Philips has unveiled several new wireless audio devices this week including the SHB5900 wireless in-ear headphones, TX2BT in-ear headphones, ActionFit Sports SHQ8300, and the Philips BT6600 Bluetooth speakers along with a few other devices. The first of the audio products is the wireless in-ear headphones SHB5900.
These headphones feature MusicChain technology that offers wireless audio via Bluetooth that allows you to pair two sets of headphones to one device at the same time. The headphones have 8mm drivers and the battery is integrated into the cord. Launch will come in Europe for €99.99 in September. The TX2BT are also wireless headphones that use Bluetooth.
They have 13.5mm drivers and earpieces with superior noise isolation technology built-in. They also support MusicChain and have NFC for easy pairing. These headphones will launch in Europe for €119.99 this month. Philips' new ActionFit sports headphones are designed for active users to wear during workouts. They feature 13.5mm drivers that are waterproof and sweat resistant. The cables are reinforced with Kevlar for durability and the headphones support NFC for easy pairing.
The battery is good for 5.5 hours of use per charge and the ActionFit headphones will launch this month for €119.99. The last new product is a new range of Bluetooth speakers including the BT6600, which is IPX4 certified for water and splash resistance and a battery good for 12 hours per charge. The BT3600 and BT2600 are also wireless Bluetooth speakers, but lack water resistance and some of the battery life of the BT6600 among other things. This line will launch this fall priced at BT6600 (€159), BT3600 (€79) and BT2600 (€59).