Philips Nitro audio line uses LED lights to show the music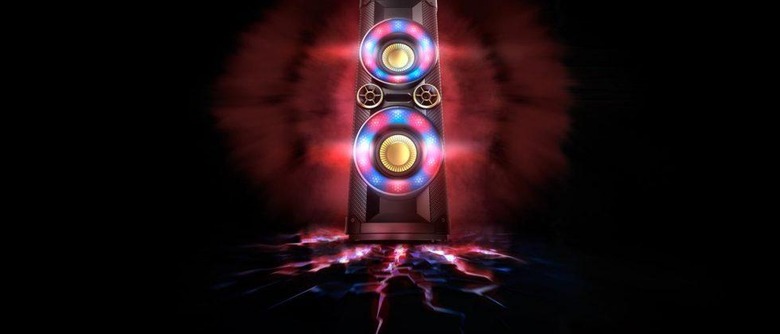 Philips has a new line of audio products called Nitro, and the line presently has three products in it: the NTX400 tower speaker, the HX50 headphones, and the HX10 earbuds. All three items are unique because of the colorful LED lights embedded in them. When you listen to music, these LEDs illuminate and keep pace with the music, making your tunes visible for yourself and anyone else who's around to enjoy.
According to Philips, the LED lights pulse with the music's beat, with the speaker offering the best light show of all. The tower has up to 1000W of power and features NX Bass technology for a boosted bass. The speaker tower can be used with USB audio devices, MP3, CD, and other audio-in sources, as well as wirelessly with Bluetooth devices. The unit measures 80cm in height and has 260K LED lights integrated.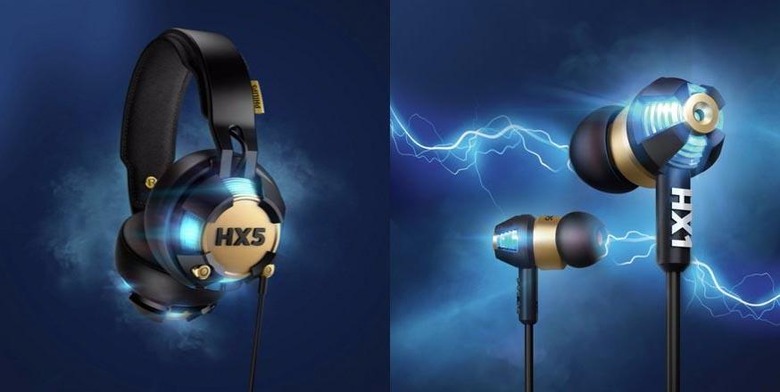 The headphones and earbuds both have lighting integrated, too, but to lesser degrees likely due to limited space. The Philips HX50 headphones feature "deep bass and powerful sound," according to Philips, as well as LED lights that match the neodynamic drivers to visualize the sound. There's an LED activation button located on the left ear cup to control whether the light is enabled.
Finally, the Philips HX10 earbuds have an LED lighting control button and can provide up to six hours of light. The earbuds have a Bass Reflex Port for improved bass and neodynamic drivers. All three models are available now, with the tower being priced at 399.99 GBP, the headphones at 49.99 GBP, and the earbuds at 29.99 GBP.