Philips Lite-On Digital Solutions and ConvenientPower team for Qi wireless charging in cars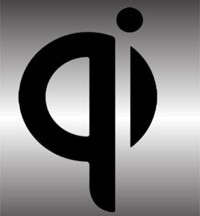 Having to plug your smartphone or other device in to charge in your car or home isn't difficult. It is inconvenient though to have to mess with chargers. Charging would be much easier to do if all you had to do for charging of your device was place your phone on a table or charge tray. There are some cases and tech available today that will let you charge with no wires. The main standard for this is called Qi and you can get cases for smartphones already that support the open standard.
Philips Lite-On solutions and ConvenientPower have announced that they have teamed up to bring Qi wireless charging support to cars for users to take advantage of. Bringing the tech into the car is a very interesting proposition. As time goes by we will find that some device makers will start to integrate Qi tech directly into gadgets for wireless charging and more cases and other tech will surface to allow wireless Qi charging on devices without the tech natively.
By teaming up to integrate Qi support into cars, the driver would be able to simply place their smartphone in a tray on the dash or in the console to charge. There would be no need to mess with wires or take your eyes of the road to plug a device in while driving. At this time, there is no indication of what cars will use the tech and when they might hit dealer showrooms.