Philips Hue gets brighter outdoors with new CES 2019 range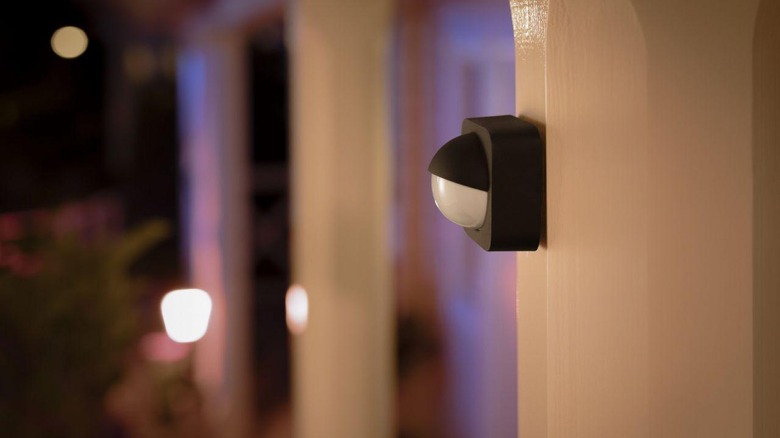 Those of you who are already knee-deep in the Philips Hue ecosystem will probably be happy to hear that its range of outdoor lighting is being expanded today. At CES 2019, Signify announced announced a handful Philips Hue products for the US, and all of them are centered around outdoor lighting. Chief among these new products, perhaps, is the Philips Hue Outdoor sensor.
The Hue Outdoor Sensor is a weather-resistant, battery-powered proximity sensor that can be mounted outdoors and automatically switches on your lights when you arrive home. It has a detection range of 39 feet and tracks natural sunlight so that your lights only turn on when it's dark out.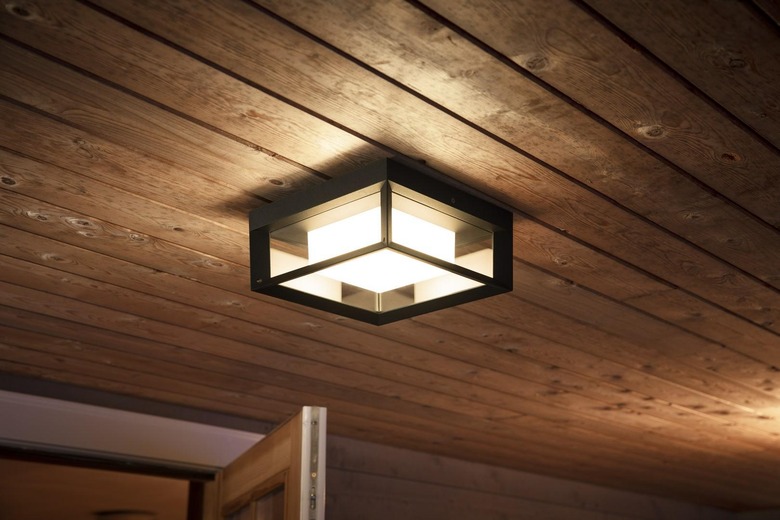 Through the Philips Hue app, you can customize which lights turn on when the Outdoor Sensor detects motion. That includes indoor lights too, so if you're away, you can set up the Outdoor Sensor to switch on your lights both inside and outside the house to scare away any would-be burglars. Essentially, it sounds like the Outdoor Sensor works like any other motion sensor, with the added benefit of controlling multiple lights at once and Hue app functionality.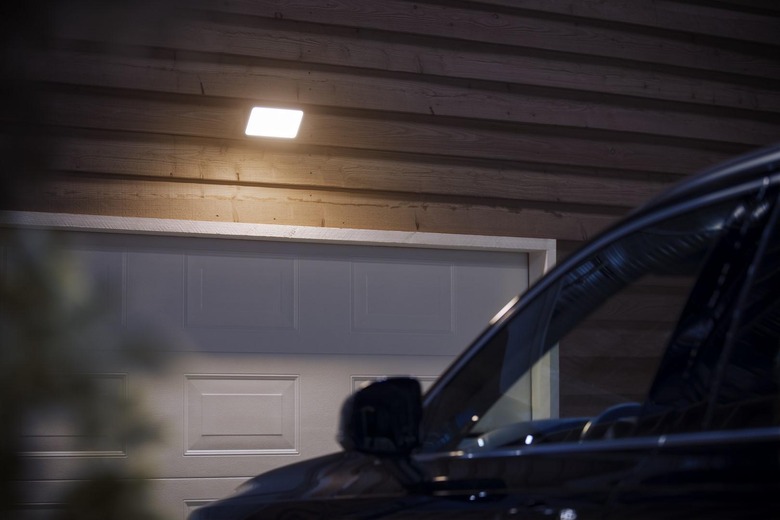 In addition to the Outdoor Sensor, the Hue outdoor range is also expanding with a variety of new lights that will be launching here in the US soon. These include the Welcome Flood Light, which will only be available in one shade of bright white for $109.99. For those who want a light capable of producing Hue's color ambiance light, there's the Discover Flood Light, which is a bit more expensive at $139.99.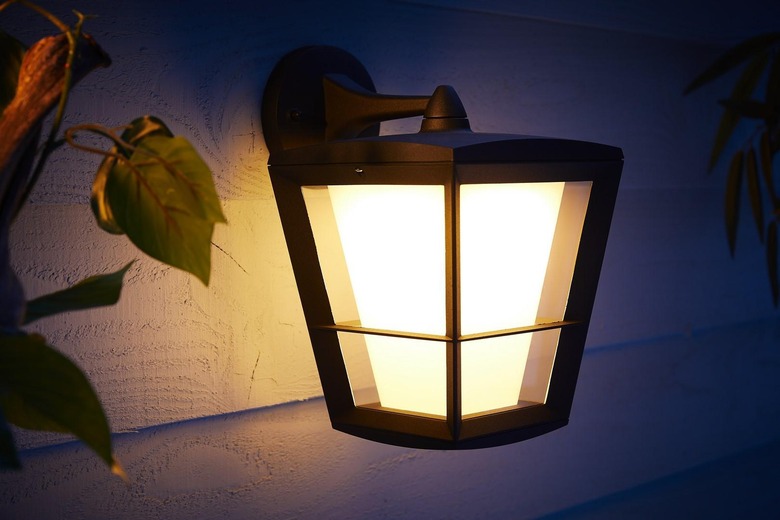 Then we have the Econic family of wall lights, which includes three different styles of fixtures for $129.99 each. All of these products are expected to launch next month here in the US, with the Outdoor Sensor running $49.95. Be sure to stop by our CES 2019 hub for more coverage from the show floor!