Philips Hue Adore Bathroom connected mirror emits soft, warm glow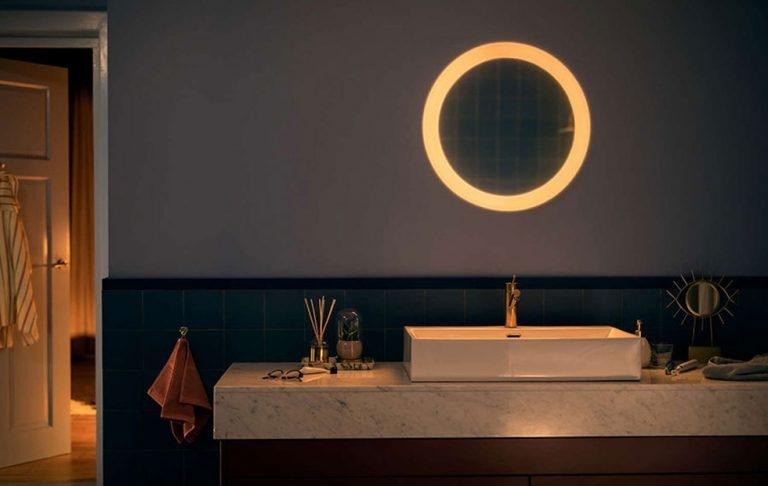 The Philips Hue lighting product lineup has expanded with the launch of Adore Bathroom, a wall mirror with a diffused glowing ring around the edge. The model can be mounted on any wall, such as above a bathroom sink, providing a soft glow and warm color as a gentle alternative to flipping on the harsh overhead lights.
The Philips Hue Adore Bathroom mirror has an included dimmer switch, but can also be controlled using smart assistants like Alexa via the Hue bridge. Unlike some connected Hue lightbulbs, the Adore mirror only glows white. The model was designed for bathrooms, including an IP44 protective construction that can withstand water splashes.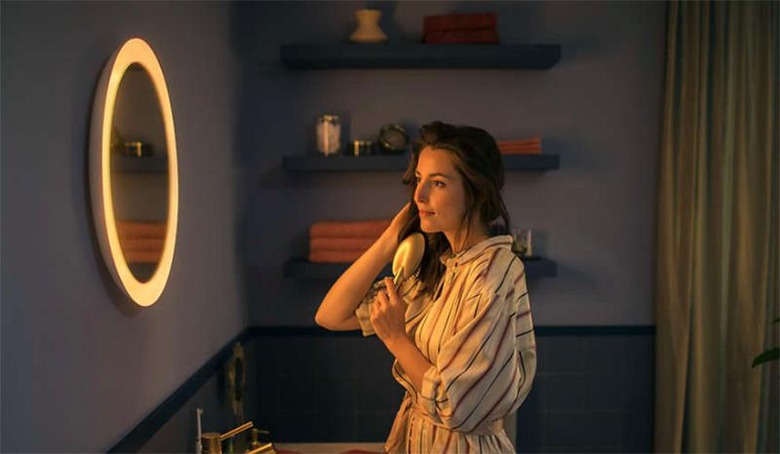 The included dimmer switch has a wireless remote control that can be attached to a wall as a switch, but without the hassle of wired installation. The mirror itself, however, has to be wired into place for power. Alternatively, the smart mirror can be controlled using a smart speaker, such as Google Home or Amazon Echo, assuming there's a Hue bridge in place.
As far as specs go, the mirror features an LED bulb, 2400 lumen output, 30,000-hour lifetime, a 22-inch diameter, nearly 12lbs weight, and metal frame. The product has appeared on the Philips Hue website, but doesn't currently have a price or availability. Hue Home Lighting reports the price as £229.99 in the UK with an August launch date; North America details aren't clear.