Philips Essence is super thin and bound to be expensive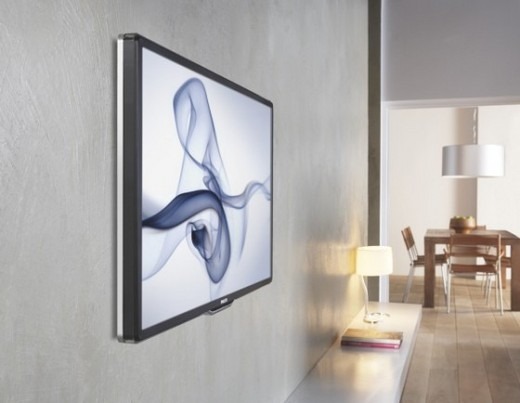 The Philips Essence HDTV looks to be super stylish and thin, which is all the rage when it comes to TVs of the modern age. The real question is, however, does it deliver?
This HDTV really is thin. Measuring at only 38mm thick, it's a real eye-catcher. In fact, it's meant to be wall-mounted and even comes with a self-leveling wall mounting kit. And with a weight of just 36 pounds, it would be pretty easy to hang up on your own.
With a single cable to connect it to a media hub, the picture frame-looking TV won't have a mess of wires hanging down from it, either. Sounds pretty promising, if you ask me. But the price is still an unknown on this one and with a super skinny frame and the Philips moniker, it's bound to be expensive.
[via Boing Boing Gadgets]