Philips Ditches Home Entertainment Segment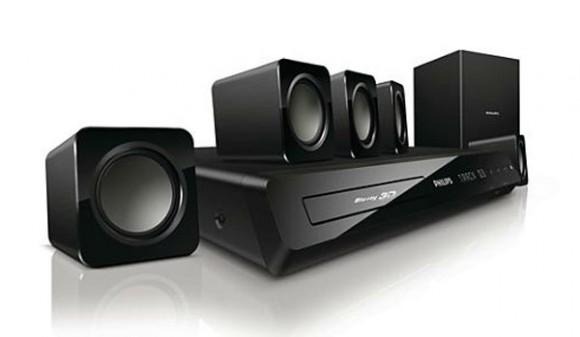 Philips has been in the home theater and entertainment segment with a bunch of different sound bars and other products for a long time. Philips Electronics has now announced that it is vacating the home entertainment section the focus on more profitable aspects of its business. The company will be selling off its audio and video business.
Philips announced that it would sell its audio and video businesses to a Japanese company called Funai Electric Co. for €150 million. Philips says that it will focus more on its profitable home appliances and health care operations. Philips ditched its TV division last year selling it to TPV, a company based in Hong Kong.
Philips had posted a profit from its home entertainment division last year, but CEO Frans van Houten said that the business was freaking and was "margin dilutive." van Houten also noted that the sale of its audio and video business completes the company's repositioning away from consumer electronics. The company will continue to focus on small appliances such as shavers, toasters, juicers, and coffee makers.
Shedding the home A/V unit sent shares in Philips up 1.4% to €22.2, which is the highest level stock, is traded at since April of 2011. Philips continues to post strong growth in revenue from its healthcare division where the company sells home oxygen equipment, hospital scanners, and ultrasound systems.
[via Reuters]