Philips Amio tablet leaks with Android Jelly Bean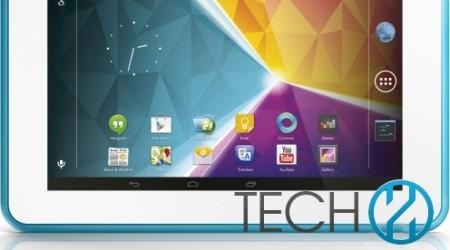 There's no shortage of Android tablets on the market, but that hasn't stopped Philips from developing a low-end slate that will be arriving sometime later this month, according to a leak over on Hungarian website Tech2. Along with the trade off in hardware comes a low price tag, however, and a design that will appeal to younger users.
The tablet is a 7-inch slate with a decent enough resolution of 1024 x 600 pixels. There's no mention of what kind of panel the display is beyond "traditional LCD". Under the hood, this is accompanied by a dual-core 1.5GHz processor of unspecified make — according to the original leaker, the processor type isn't known at this point. There's also 1GB of RAM.
The storage is higher than average for a low cost tablet at 8GB, and there is also a micro SD card slot for expanding that storage number. There's a headphone audio jack, a micro USB port for data transfer (and possibly also charging, though that isn't entirely clear), as well as a micro HDMI port for video output to a larger display. The battery is 3000mAh, and as mentioned, the system runs Android 4.1 Jelly Bean.
Another aspect that is more of the exception than the rule on a low-end tablet like this is an enhanced audio feature called FullSound, which Philips reportedly says boosts MP3 audio quality through the use of digital signal processing, which presumably would improve any compressed audio file. Thus far, the tablet is slated to arrive in Europe for 100 Euros, but there's no mention of whether it will be hitting shelves in the United States.
VIA: Liliputing
SOURCE: Tech2