Phazon wireless earbuds are one-size fits all and water-resistant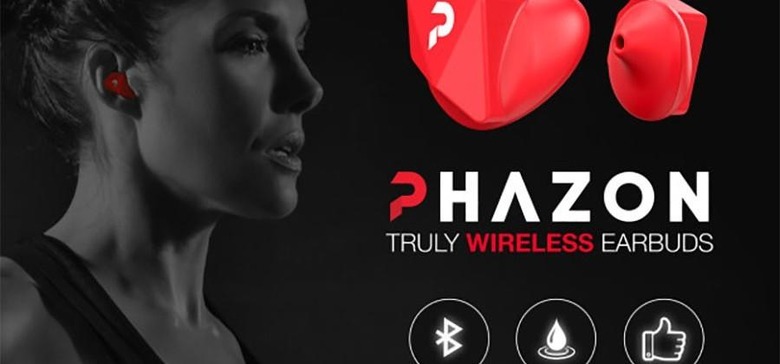 There are a lot of challenges when it comes to picking the right set of earbuds. Many people just buy the set that looks good and hope they won't fall out of the ears when they are exercising and that they will fit well. A new set of earbuds called Phazon has debuted and they claim to be the world's first one-size fits all earbuds.
Not only are Phazon earbuds one-size fits all, but they are also guaranteed not to fall off. Phazon earbuds have a patent pending on the twist motion that expands to a snug fit with no inserts needed. The designers of the earbuds claim that Phazon fit tight enough that you could jog with them in, skydive, and dive into the pool without them falling out.
The earbuds are wireless and use Bluetooth tech to link to your mobile device for music streaming. Phazon can also be used to receive phone calls and the earbuds come in several colors including red, green, purple, grey, and off-white. Power comes from an internal rechargeable battery that lasts up to six hours.
That battery can be charged to 80% in only 20 minutes using a USB charger and keychain. Phazon earbuds are on Indiegogo seeking $80,000 to fund production and have raised over $102,000 with 37 days to go. A pledge of $149 or more will get you a set with shipping estimated for July 2016.
SOURCE: Indiegogo