Phaz P2 headphones charge your gadget while you listen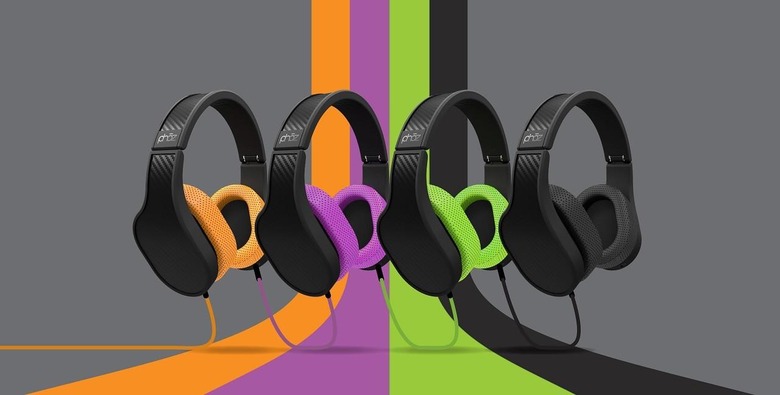 Phaz Music has introduced its new P2 headphones, a pair of stylish cans made with carbon fiber for a lightweight body. The light weight is despite the inclusion of an integrated battery, which is used to both power the headphones and to "boost" one's smartphone or other mobile device over USB. If the internal battery isn't charged, however, the headphones can also work in a "passive" non-powered state. All the while, this is joined by a couple of flashy color options to make the headphones stand out of the crowd.
Listening to music on a tablet or a smartphone is the preferred method for many while out and about, but the downside is that one's battery tends to drain more quickly. Unless an outlet is nearby, this means also having to tote around a portable battery — or, alternatively, having to deal with a prematurely dead battery.
Phaz addresses that problem by packing a 1200mAh battery into its P2 headphones, the weight of which is countered by using the aforementioned carbon fiber to ensure the headphones' weight is kept in check. The battery charging is delivered over micro USB, and operates alongside the P2's 40mm drivers (neodymium magnets are used).
Because of the included battery, the headphones can also be boosted, with users have the option to activate a 15dB bass boost while listening to music. That is only possible when the internal battery is charged, however, and disappears if the headphones are being used passively.
As of today, the P2 headphones are up for pre-order for $249 USD. Shipping is slated for April.
SOURCE: MarketWatch