Peugeot Exalt hybrid concept has lots of wood inside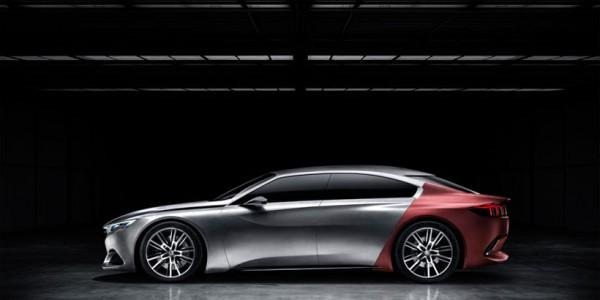 Peugeot has a new concept car that it has unveiled called the Exalt. The car is picking up in part where the past Peugeot concept called the Onyx left off and the two share some design similarities. Exalt is a hybrid concept car that has lots of wood on the inside. The body is a 5-door hatchback that hides the rear doors well giving the car a coupe feel with the functionality of a sedan.
The Exalt is 4.70 meters long and has a very low roof at 1.31m tall. Peugeot fits the car with large 20-inch wheels and the car is designed to be aerodynamic to improve its efficiency. Inside the car along with all the wood on the dash and doors is the Peugeot i-Cockpit system that has two folding touch screens in the dash.
The upper screen gives access to the car's onboard computer, stereo, and navigation systems. The second screen offers the driver a control bar that provides access to AC and the car's Pure Blue system. On the dash of the car are nine toggle switches that can be bound to functions as the driver wants. That means that the driver can set switches they desire to access nav functions and more.
Exalt weighs 1700kg and uses a HYbrid4 drive train with a total output of 340hp distributed out to all four wheels. Under the hood is a 1.6THP 270hp engine with a 6-speed automatic gearbox. Peugeot uses a 50 kW electric system for the hybrid power and the battery is able to recover power using energy recovery braking systems.
SOURCE: Peugeot