Pentax unveils GR Ricoh-brand compact digital camera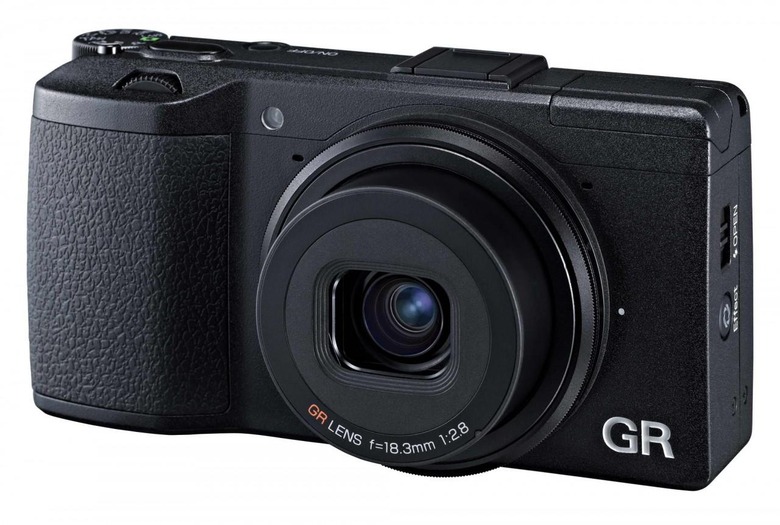 Pentax has unveiled the GR, a Ricoh-brand compact camera it touts as offering "top image quality" in a body small enough to slip in a pocket. The combination of features and size make it an option for those who want higher-end features for fairly demanding photography sessions without the bulk and physical burden of larger cameras. We've got a run down of the specs after the jump.
The Ricoh GR is said to build upon the previous GR DIGITAL series, retaining the concept of the product while boosting its specifications and features to create a modern, attractive device. The GR utilizes the GR ENGINE V image processing engine, as well as an APS-C-size CMOS sensor that clocks in at a tad over 16-megapixels. All of this combines to offer an advantage in high-sensitivity shooting situations, according to Pentax.
Focus comes in many forms, with the standard auto-focus button offering an automatic focusing feature, and on the other end there's manual focus accompanied by a manual focus assist feature to make sure the images come out clear. There's an aperture preview button as well, with the auto-focus and aperture buttons being new additions to the GR-series of cameras. ISO maxes out at 25600.
Videos can be recorded in full 1080p high definition in 16:9 widescreen format at 30-frames-per-second. In addition, there are a variety of different shooting functions, including a multi-pattern auto white balance mode, dynamic range compensation, and interval composite. Finally, for easy transfer, the GR camera is compatible with the wireless-transfer Eye-Fri SD card, allowing photographers to go wire-free.
Available next month for $800.
[via Pentax]