Pentax second-gen Optio RS1500 is customizable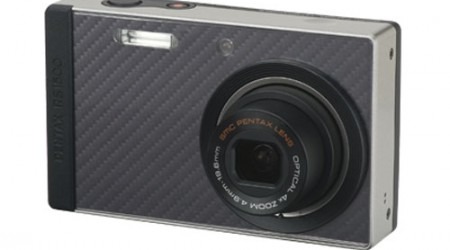 Pentax has announced the new second generation of its cool Optio RS1500 digital point and shoot camera. Pentax claims that the new RS1500 is infinitely customizable with interchangeable lens ring snaps and a removable faceplate system. The camera comes with a range of black snap rings and the camera can be customized in three steps with no tools needed.
The camera comes with a choice of ten skins. The user can also download the personal skin designer from Pentax and use the software to design and then print their own skin to their personal color printer. That means you can take the favorite pics you shoot with the RS1500 and use them as a skin for the camera if you want.
The RS1500 has a 14MP image sensor, a 3-inch rear LCD, and a 4x optical zoom lens. The lens covers 27.5mm to 110mm telephoto range. It is a small and compact camera at about the size of a credit card and can be had in pearl white or silver colors. The camera will ship in April for $149.95.