Pentagon taps Google AI tech to automatically analyze drone footage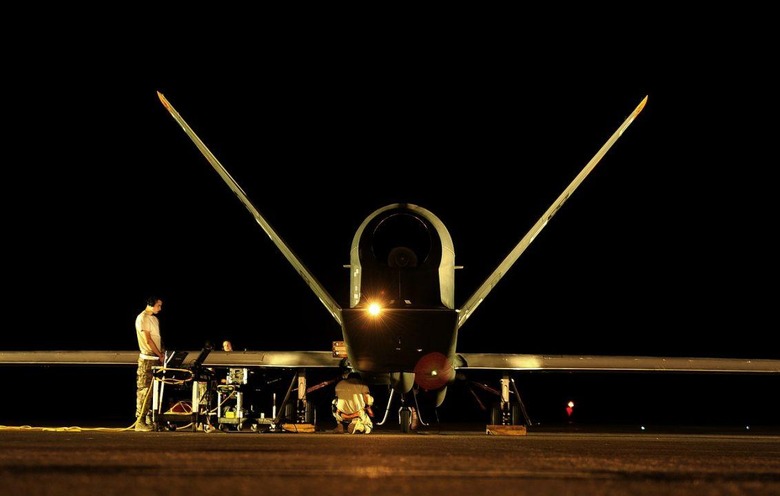 Google is helping the Department of Defense develop machine learning and AI tech for analyzing drone footage, the company has confirmed. According to a Google spokesperson talking about the arrangement, the company's TensorFlow tech is only used "for non-offensive" tasks, namely to flag images that require human review. The company acknowledges the concerns inherent to such an arrangement, saying, "We're actively discussing this important topic internally and with others..."
News about the partnership first surfaced from Gizmodo, which reported on behalf of sources that Google shared details about the project internally via email. The sources went on to paint a picture of reactions to the news, claiming the some Google employees "were outraged" upon learning about the work. The concern is said to exist despite Google's reassurance that its AI tech isn't used for combat-related purposes.
Shortly after that report was published, Google confirmed the news via a spokesperson speaking with Bloomberg. That spokesperson confirmed that Google's technology is being used as part of the Department of Defense's Project Maven, a pilot project. Machine intelligence is used to automatically identify objects in drone footage that isn't classified.
In her statement, the Google spokesperson explained:
The technology flags images for human review, and is for non-offensive uses only. Military use of machine learning naturally raises valid concerns. We're actively discussing this important topic internally and with others as we continue to develop policies and safeguards around the development and use of our machine learning technologies.
The business move is reportedly one to help Google compete about Microsoft and Amazon in terms of nabbing government dollars; the tech is provided as part of a larger contract between Google and the Pentagon related to Google's cloud unit. By leveraging AI and machine learning, the Defense Department is able to process huge amounts of drone footage that would otherwise be beyond the scope of human reviewers.
SOURCE: Bloomberg