Peggy's Cove notebook from Gigabyte runs on Montevina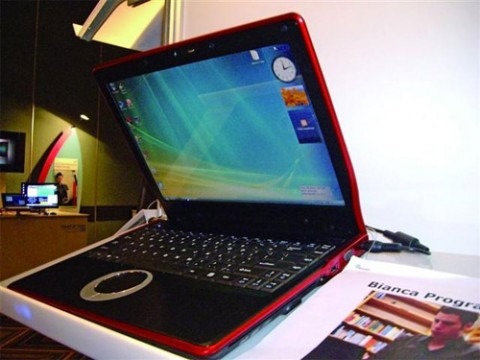 Gigabyte Technology just revealed their latest notebook offering and this one is a bit different, to say the least. It's called the Peggy's Cove (or, it's code-named as such, for now) and features an Intel-design that runs on the Montevina platform.
This new notebook supposedly will have WiMAX, 3G and Wi-Fi in terms of connectivity and a 13.3-inch display. This notebook is apparently a part of the Intel Blanca program and though we don't have too many details, this does seem a likely rumor.
In fact, Intel will be updating Montevina Core 2 processors very soon, which makes this notebook seem even more promising. While we don't know when (or if) the "Peggy's Cove" will be available or how much it'll cost, we do know that it has our attention.