Pebble update keeps your watch ticking when the clouds fall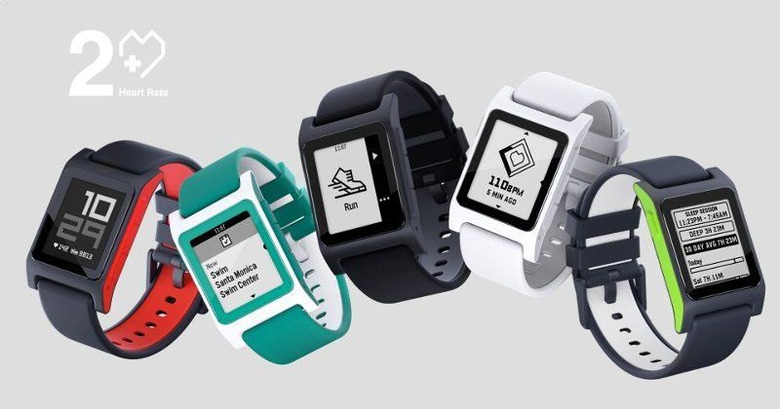 Pebble, the company, is dead but its smartwatches are still out there in the wild. People still hold on to the remnants of a once highly popular crowdfunded project. This creates a conundrum for those users, however. The smartwatch connects to remote Pebble servers for some functionality but Fitbit, who now owns Pebble's IP, has no plans on keeping those running indefinitely. Trying to do good by its loyal community who stuck with it through thick or thin, Pebble is pushing out an update that will put the smartwatches on life support when those server lights finally go dark.
Pebble doesn't need a constant Internet connection to work, but for some functionality, it does need to make contact with Pebble. That includes authenticating the smartwatch, downloading apps from the store, and syncing health data. Those will be the first to go when Fitbit turns off the Pebble servers, perhaps later this year or early 2018. With this new update for the Pebble apps on iOS and Android, Pebble users will have workaround available.
When the dreaded day comes, new Pebble users, or at least those trying to authenticate their account and device, will be able to skip the login process. The catch is that they won't be able to access the Pebble appstore anymore, which makes sense since the server would have been turned off anyway. That said, they will still be able to install apps but will have to sideload them directly. That means users will have to be extra careful where they get their apps from.
As for the health data, there will be no Pebble server to sync with when the time comes. Instead, Pebble will sync with Apple Health or Google Fit by default. It's a fair trade off and at least keeps all your health data under one roof.
Developer still interested in developing or maintaining Pebble apps are advised to take these changes into account. Pebble is providing offline modes for such a purpose and is discouraging developoers rom relying on user account tokens, which would eventually require authenticating to the soon to be shutdown servers. When doomsday will happen, however, is still up to Fitbit.
SOURCE: Pebble