Pebble unveils three new games at GDC 2014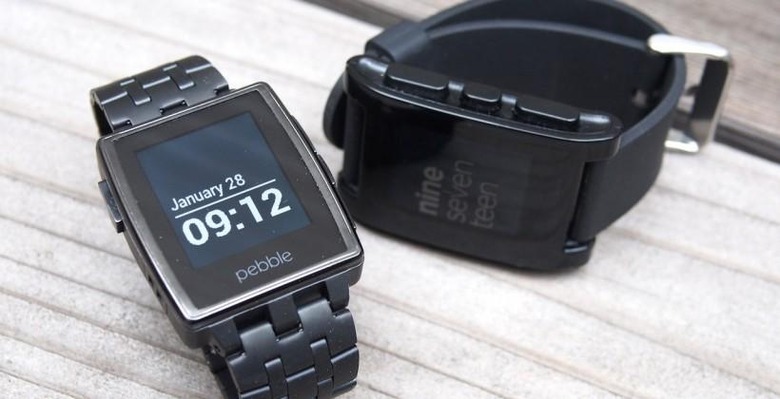 Today at GDC 2014, Pebble has announced an expansion in its wrist-centric mobile game offerings, rolling out the red carpet for three new games now available in the Pebble appstore: Mr. Runner from Zing Games, Icon Pop Quiz by Alegrium, and Hatchi by Portable Pixels.
Pebble owners have already had access to a decent number of games for their smartwatch, among them being the Flappy Bird clone Tiny Bird, as well as Blackjack, Chess, Pebtris, and more. These new ones joining the rank are similar in nature, with Mr. Runner being an endless runner game, Hatchi being a Tamagachi-esque offering, and Icon Pop Quiz being exactly what it sounds like.
Mr. Runner joins Pebble from its iOS foundation, where it has enjoyed solid success. The game is simple enough, involving a stick figure running through a black and white world filled with walls. Icon Pop Quiz, meanwhile, is also simple, offering clues to popular characters for the wearer to guess.
Hatchi is perhaps the most interesting of the bunch, harkening back to the days of keychain-shackled electronic Tamagachi pets that were popular in the 90s. The idea is the same with Hatchi, requiring the wearer to play with, feed, clean up after, and otherwise keep alive their digital companion.
SOURCE: Pebble