Pebble Time Smartwatch Gets New Features And Shipping Update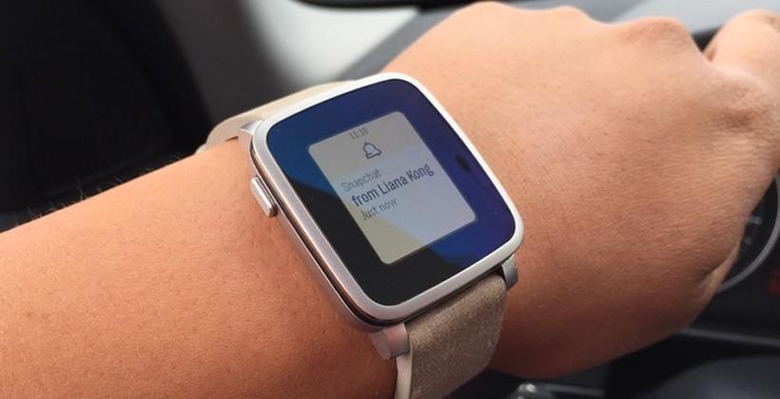 Pebble continues to hold the record for some of the most successful projects to ever land on Kickstarter. The crowd sourced funding site is where the original Pebble smartwatch got its start and where the new Pebble Time smartwatch got it's funding. The Pebble Time smartwatch landed over 78,000 backers and the project raised over $20,300,000.
Pebble is offering an update on exactly where the Pebble Time smartwatch is for people who backed the project. Among the data offered in the update is a video you can see at the bottom of this story that gives a preview of the Pebble Time interface. As far as the interface goes, the Pebble team says it is still tweaking some icons and what you see in the video may not be what takes it to your wrist.
The watch gets a new timeline interface that lets you check out events that are important to you. App storage has been extended with the eight app limit now gone. A sports tab lets you keep an eye on your teams and the system apps are now color. Users can also make voice replies to Android notifications.
Perhaps more important than the interface for backers is when their watches will ship. Pebble will start to lock the color selections in the reward portal and begin to charge credit cards for shipping and duties. Mass production kicks off this week and orders will be filled in the order you backed the project. Full production capacity is expected in mid-May and most May backers will see their watches ship this month with some later May backers having to wait until June.
SOURCE: kickstarter