Pebble smartwatch delayed again, won't arrive in time for the holidays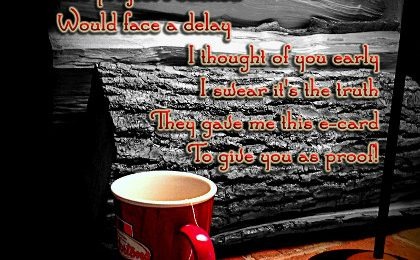 The Pebble smartwatch is a stylish, square-shaped, e-paper watch that hit $1 million on Kickstarter in 28 hours after having met its goal of $100k in just 120 minutes. The Pebble continued to soar, breaking records and garnering thousands of pledges. Now it seems the smartwatch has been delayed (again), and won't be arriving in time for the holidays.
In April, the Pebble broke a Kickstarter record, becoming the most funded project on the crowdfunding site ever with over 25,000 backers and $3.6 million in pledges. In May, it then sold out of its 85,000 watches with 8 days left in its project. Fast-forward a few months, and the Pebble now has, at the time of writing, 68,929 backers and $10,266,845 in pledges. Unfortunately, it has been delayed again, however and will not be shipping in time for the holidays; in compensation, customers were offered the ecard shown above.
Earlier today, the final colors for the Pebble were announced, as well as the addition of SMS for iPhone. The watch will be available in white, black, red, grey, and orange. Those who have placed an order can head over to their account page and select what color they want (before December 14). In addition, the smartwatch can now receive text and iMessage notifications from the iPhone and iPod Touch.
The Pebble measures in at 50mm x 30mm, and is housed in a waterproof body. The watch supports standard 22mm watch bands, and offers Bluetooth 4.0 connectivity. When paired with a mobile device, the watch will display notifications, alarms, message alerts. Alerts can be in audible mode or vibrate mode, depending on preference.
[via Kickstarter]