Pearson to invest $89.5m in Barnes & Noble NOOK business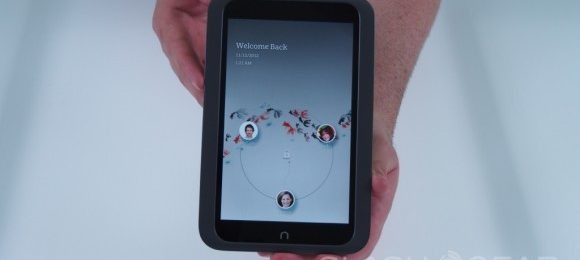 Barnes & Noble announced today that Pearson, a British publisher and education company, will be investing $89.5 million in Barnes & Noble's NOOK business for a 5% stake, valuing the business at $1.79 billion, which is up from $1.7 billion earlier this spring. Barnes & Noble will own 78.2% of its NOOK business after this is all said and done.
Microsoft invested $300 million in NOOK earlier this year, and they own 16.8% of the business, and while Pearson will only own 5% at this point, they're thinking about purchasing another 5% sometime in the future. The value of the NOOK business remains more than double the market capitalization of Barnes & Noble, and shares of the company jumped 10% to $15.83 in premarket trading.
According to Barnes & Noble, Pearson's investment in NOOK Media will essentially pair up Pearson's leading expertise in online learning with Barnes & Noble's expertise in online distribution and customer service. The company says this will "facilitate improved discovery of available digital content and services, as well as seamless access."
Barnes & Noble said that its e-reader business would fall short of projections for the year and that holiday sales overall would be below expectations. The NOOK has been trying to challenge Amazon's dominance of the e-book market, and this latest investment gives the business backing from one of the world's largest education companies, as well as the publisher of The Financial Times newspaper.