PayPal hits the bar scene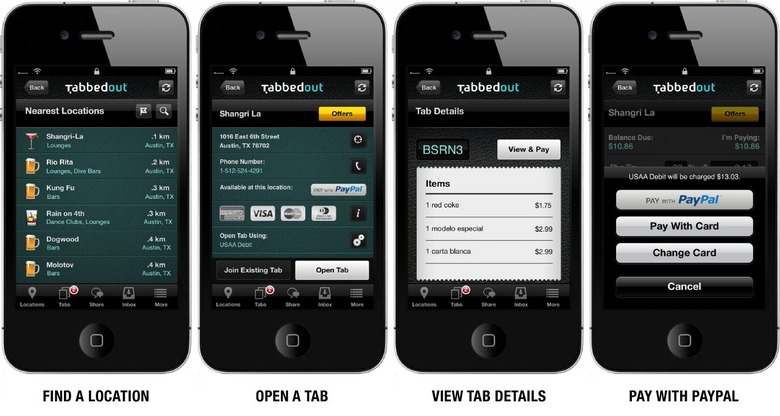 "Hey, bartender; I'll have a Jack and Coke. And put it on my PayPal account." That's the reality of a new partnership between Ebay's digital payment platform and an Austin, Texas-based startup called Tabbedout. The nascent company has a namesake app that allows customers to settle their bar taps from their phone without needing to wait for the waiter or bartender.
It's still getting off the ground, but Tabbedout is currently available in around 400 establishments throughout the country, many of which are in and around the Austin area. Previously, it only allowed users to pay with a debit or credit card. The addition of PayPal functionality, though, takes it beyond a simple convenience to an entirely new way to pay. Who would have thought you could pay for a beer without cash or a credit card?
PayPal's expansion into the world of physical point-of-sale has been strong already this year. Last month, it expanded a pilot program with Home Depot to bring PayPal integration to virtually all of the retailer's locations. The company may be feeling the pressure from the emerging Near Field Communication (NFC) standards like Google Wallet and Isis, which enable customers to pay for retail purchases by tapping their phones, which will soon be able to link to funding sources other than credit cards or bank account. Advancements in mobile payment technology are sure to be a big part of the market this year, and PayPal wants to stay on top of that.
[via GigaOM]