Paul Feig's Ghostbusters gets Chris Hemsworth as the receptionist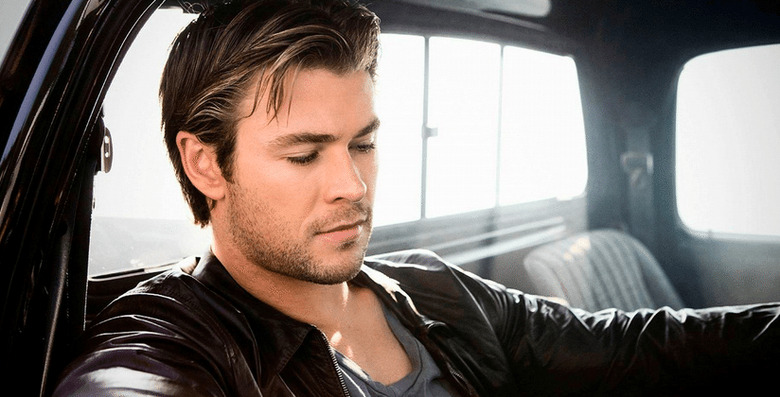 Paul Feig's all-female rehashing of Ghostbusters is still a work in progress, and newest to the cast is Chris Hemsworth, who will be playing the receptionist. This is a big change up from his usual roles, and keeps in step with Feig's gender reversed roles over the original film. It was Feig himself who confirmed the news yesterday. Official details beyond that aren't forthcoming, but some sources have cropped up to fill in the greater picture surrounding Hemsworth's casting.
Feng confirmed Hemsworth's casting via a tweet with his picture and the simple statement, "Our receptionist. #whoyougonnacall". According to Variety, which speaks on the behalf of anonymous "insiders", Sony (the studio behind the movie) approached Hemsworth for the role early in the movie process, but the role was initially turned down for being too small.
In light of that, the team is said to have tweaked the movie script so that the role was bigger, and apparently that change was agreeable. The movie is slated to arrive on July 22 next summer. It isn't clear what the story will be about at this point.
Back in January we found out the casting for the movie: Melissa McCarthy was confirmed in one of the main roles, and Kate McKinnon, Leslie Jones, and Kristen Wiig were said to be in talks about the other starring roles (they've since been officially brought on board). This latest announcement further fleshes out the picture, though we'll likely be hearing more leading up to the movie's 2016 launch.
SOURCE: Variety