Patrick Stewart confirms Logan will be his last X-Men film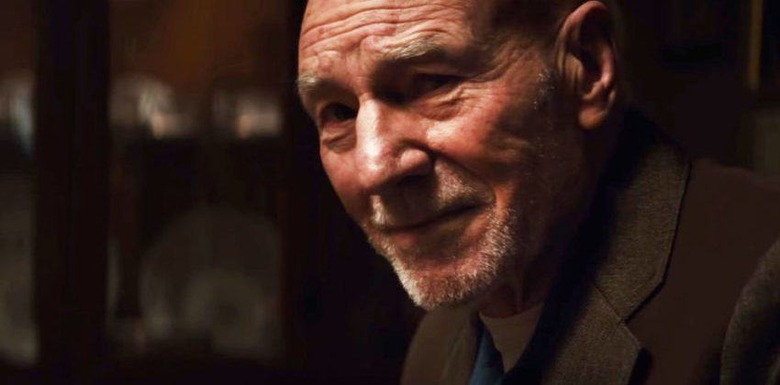 The new movie Logan is just days away from release, and while X-Men fans have known for some time that this will be the last time actor Hugh Jackman plays iconic hero Wolverine on-screen, it turns out this is also the end for Patrick Stewart's portrayal of Professor X/Charles Xavier. The two actors have been constants in the ongoing X-Men film franchise, appearing in almost every major entry since the first movie X-Men in 2000.
Without previous indication of his decision, Stewart revealed the news at a SiriusXM Town Hall event, also attended by Jackman and James Mangold, Logan's director. As Entertainment Weekly notes, the actor explained that he came to the decision to part ways with his superhero character during the new movie's credit sequence following a viewing in Berlin.
"The three of us sat, watching the movie. And I was so moved by it, much more moved than I had been the first time of seeing it... and we were going to be taken up on stage, but not until the credits were over. So, we had some time to sit there and, as I sat there I realized there will never be a better, a more perfect, a more sensitive, emotional, and beautiful way of saying au revoir to Charles Xavier than this movie. So, I told [Hugh] that same evening, 'I'm done too. It's all over.'"
Stewart has starred alongside Jackman in the franchise's original three films, X-Men, X-Men 2, and X-Men: The Last Stand, as well as the two previous Wolverine spin-offs, X-Men Origins: Wolverine and The Wolverine, and the series' semi-reboot X-Men: Days of Future Past. He did not, however, reprise his role for X-Men First Class and X-Men: Apocalypse, which instead cast James McAvoy as a younger Charles Xavier.
SOURCE Entertainment Weekly