Path 3 now available, offers private messaging and stickers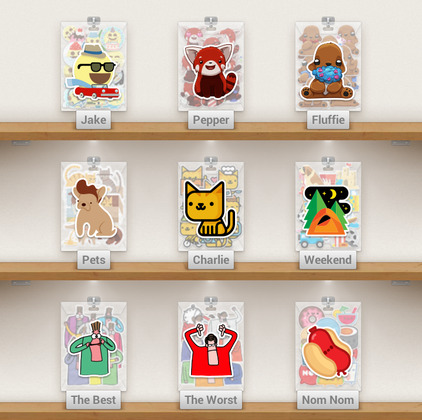 The latest version of Path, Path 3, has been announced, bringing with it a new private messaging feature and expressive stickers, giving users the ability to express an emotion that a text-based emoticon can't. While the stickers are interesting, it's the new ability to privately hold a conversation with friends that is the big feature in this release, adding an element of privacy that was previously missing.
With the private messaging feature, a user can now share a variety of content, including voice messages, songs, books, text, movies, photos, and videos. Users can also share their location using the location button, letting others in the conversation know of their whereabouts. It is rather simple, and is a welcomed addition to the app.
And of course, there are the stickers, each of colorful cartoon characters of things like a yellow circle with sunglasses and feet, as well as a cute orange fox. The stickers are being hailed as a way to express the unspoken parts of communication – expressions, body language, etc. – via a digital medium. Two "packs" of stickers come free with the app, while any more than that will cost you.
Art for the stickers was created by a variety of artists, among them being Hugh MacLeod, Richard Perez, and David Lanham. Path 3 is available now for Apple users in the App Store, and will be available for Android users "soon" in Google Play. The app is available 19 languages, including Arabic, Chinese, French, Russian, and Spanish.
[via Path]