Parrot names Horizon Hobby as distributor for AR.Drone in the US and Canada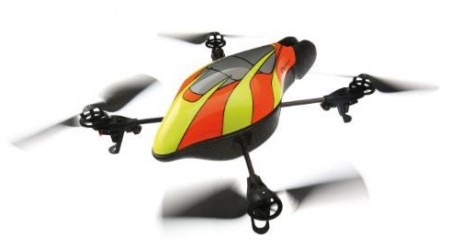 We have a major infatuation with the AR.Drone around here. The thing flies, it's remote controlled, and control is handled by the iPhone or iPad. Add that in with the hackable nature of the device with geeks adding some cool features to the flying machine.Parrot has named the official distributor of the AR.Drone for the US and Canada and that distributor is Horizon Hobby. With an official distributor named that means you will be able to walk into your local Horizon Hobby location and take one home with you.
If you have somehow missed the AR.Drone with all we have talked about the thing, it's really cool. It comes with the AR.Drone flying device, and external hull, battery, charger, stickers, and a quick start guide. The app to control the toy is on the App Store for free and the camera on the AR.Drone will send video of what it sees back to the Apple device.