Parrot Flower Power partners with IFTTT to automate gardening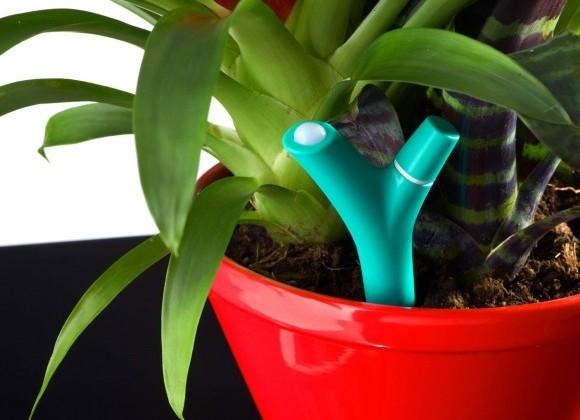 Parrot, which brings your connected home out to the garden, has partnered with IFTTT on a slew of recipes that make sure your plants are healthy no matter what. The device, which makes a sly home next to your plants, measures the growth of the plant and soil for a balanced, healthy flower or plant.
With IFTTT, all you have to do is load a few recipes up, and your Parrot can do all the work for you. There are several existing recipes, like one which lets you use a Philips Hue bulb to give your plant more light. Automatically water your plant with a WeMo switch, too.
For the less connected, you can set the Parrot to alert you on your phone via notifications. If your plant is a little more vocal, have it tweet that it needs some water via Parrot. If all else fails, there is an SMS option for your plant to cry out for help.
Parrot operates by triggers, so if your soil is dry or the lighting is off, you'll know. The device doesn't operate on timed triggers, so your plant will get what it needs when it needs it, but if you connect it to IFTTT — you can almost step out of the picture altogether.