Parrot Anafi Thermal Brings FLIR Camera, USB-C, Folding Design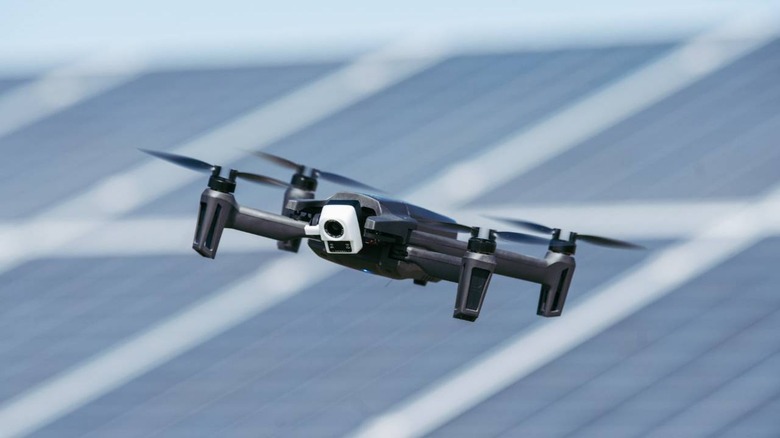 French drone company Parrot has launched a new Anafi quadcopter model, this one featuring a FLIR thermal camera in addition to the 4K HDR offering found on the original model. This new version is a bit lighter than last year's drone, bringing the same folding compact design alongside three batteries for more than an hour of cumulative flight time per charge.
The new Parrot Anafi Thermal is designed for industrial and enterprise use, enabling utility companies, factories, and other similar businesses to monitor their properties, structures, and public utility infrastructure, among other things. With the thermal camera, users are able to observe heat loss that would otherwise be invisible; the camera could also be used to spot a lost person during a search and rescue mission.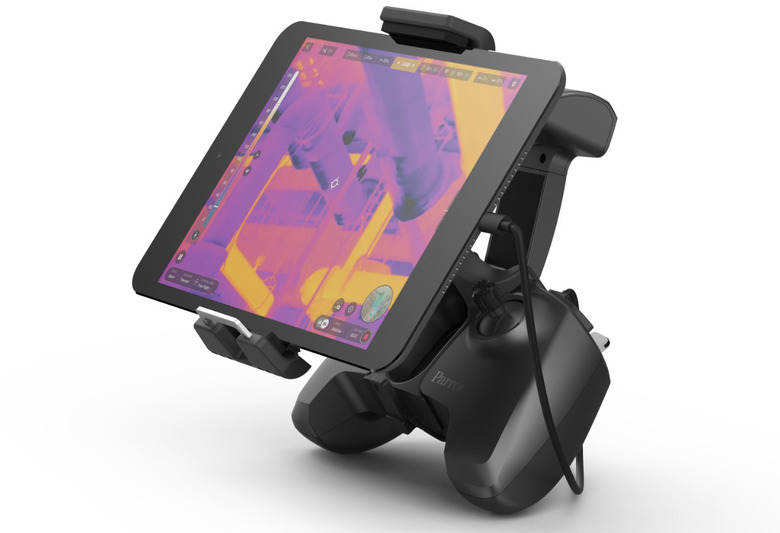 The FLIR camera visualizes temperatures from 14F to 752F as a spectrum of white through purple colors. This sensor has a limited resolution at only 160 x 120, but can be used with a companion mobile app to combine thermal images with regular color images taken with the 4K HDR camera. Information about the temperatures can be added to these images with the mobile app.
The regular camera, which is embedded in a gimbal near the thermal camera, has a considerably higher resolution at 21 megapixels and Ultra HD. The camera supports 3x digital zoom and can be maneuvered from 90-degrees upward to 90-degrees downward. Drone operators observe the video feeds through the cameras using a Parrot Skycontroller 3.
In addition to a top speed of around 34mph, the new Anafi quadcopter can remain in flight for a cumulative 78 minutes thanks to three batteries, each with 26 minutes of flight time independently. Users can recharge the batteries using any source that supports the USB-C charger.
Parrot plans to release the Anafi Thermal for purchase at $1,900 starting next month.