Parallels Desktop 11 for Mac is here with Cortana in tow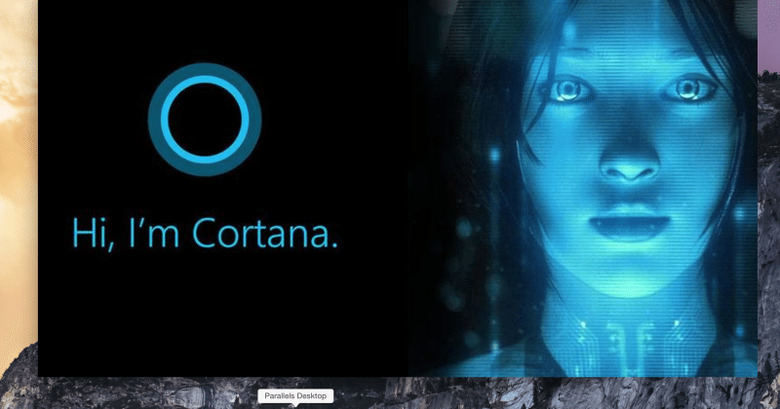 Apparently, the leaks had a some meat to it after all. Microsoft is really trying to push Cortana everywhere. From Windows to Xbox to Android, the latest platform to get Microsoft's virtual assistant is the Mac. Not directly, mind you, but thanks to the new Parallels Desktop version 11, which brings support for Windows 10 on both Yosemite and the upcoming El Capitan. In addition, Parallels for Mac now branches off into three edition, with a new Pro Edition specially targeted at developers and designers.
Parallels have always given Mac owners a way not to be left out of Windows software by providing hardware virtualization solutions. When Windows 10 came out, it was only natural to expect that it would soon also be supported, which meant that Cortana would also be supported to some extent. While the latter has somewhat been possible even with Parallels Desktop 10, the question was whether the new Parallels would support Cortana's always on listening mode.
The good news (or not, for Siri loyalists) is that it does. Mac users will be able to say "Hey Cortana" to activate the smart assistant and take advantage of all that she has to offer. Of course, that's hardly the only feature in this new major release. Parallels introduces a new Travel Mode that aims to save battery life up to 25 percent by temporarily switching off certain features, a lot like a battery saver mode. Performance overall has been improved as well, with an advertised 50 percent speed boost when it comes to starting up or shutting down the virtual machine.
For this release, Parallels is increasing its family by one. There's the regular Parallels Desktop 11 for Mac and then the Parallels Desktop 11 for Mac Business Edition, which is simply the new name of the Enterprise Edition. New to the group is the Parallels Desktop 11 for Mac Pro Edition, which gives developers and designers access to tools and features for software development, like integration with Docker and Visual Studio, cloud storage access, and enhanced memory and CPU power. All editions also have experimental support for OS X El Capitan, which will move to full stable support once it launches.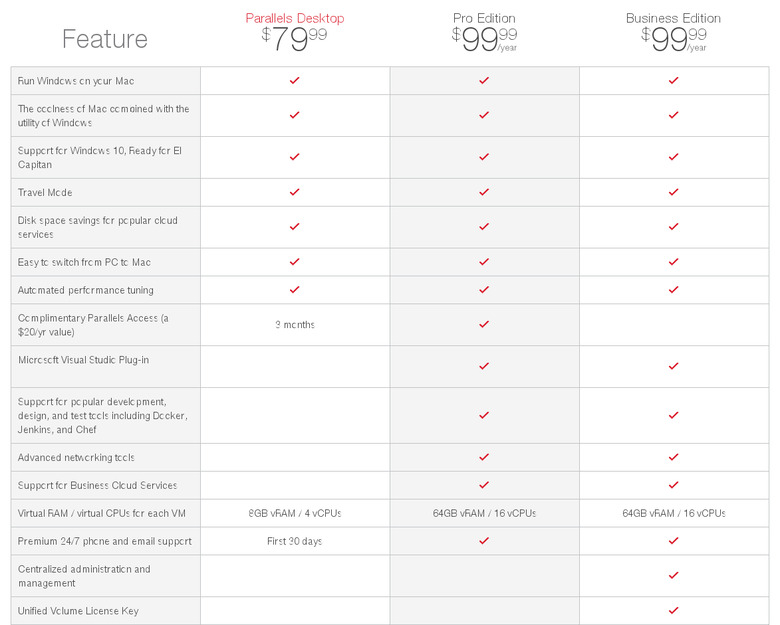 Parallels Desktop 11 for Mac will cost $79.99 for new customers or $49.99 for those upgrading from version 9 or 10. Both the Pro and Business Editions each cost a yearly subscription fee of $99.99.
SOURCE: Parallels