Pantech to Launch 'Auto Pop-up Display' Satellite DMB Phone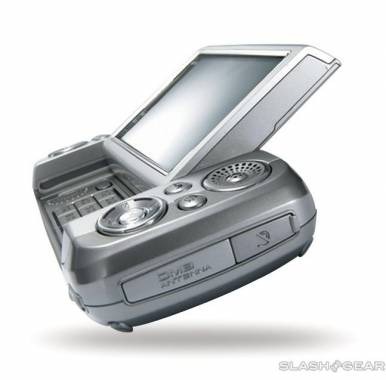 Seoul, South Korea – September 6, 2006: Pantech Group, the number two mobile phone manufacturer in South Korea, today announced the launch of the IM-U140 handset, a satellite digital multimedia broadcasting (DMB) handset that provides users with a genuinely unique mobile phone experience via its innovatively designed display screen.
The LCD display is designed to pop up automatically at a 30 degree angle when users push a button next to the screen, optimizing user's angle of view. The display adds significantly to users' enjoyment of movies and TV programs, maximizing the user-friendly nature of the phone. The 2.6-inch wide QVGA LCD is the largest display featured on a DMB handset in Korea, further augmenting the portable TV viewing experience.
"In line with our brand slogan – 'It's different' – we are always seeking to regenerate and refine our product line, and the IM-U140 is just the latest stage in this constantly evolving customer commitment. For example, we have designed the touch screen on the IM-U140 model so that it vibrates when touched, enhancing the overall unique feel of the phone," said Mr. Yoon.
The IM-U140 features four channel stereo speakers, enabling users to enjoy a richer quality of sound when they watch the mobile TV or play mobile games. In addition, the handset features a 3 megapixel camera with useful modes such as image stabilization, auto focus and white balance, providing users with higher picture quality.
The new model also has PictBridge functionality, which enables the transmission of photos directly from the handset to printers. Other user-friendly features include an MP3 player and electronic dictionary.
The IM-U140 handset will become available in Korea this month and will be marketed under Pantech's SKY brand, the leading premium mobile phone brand in the Korean market.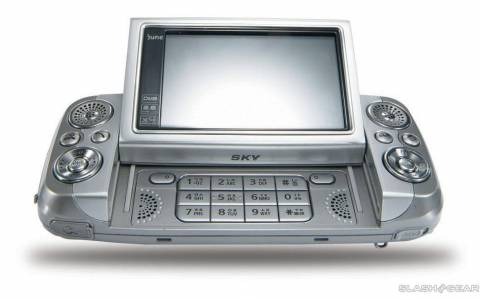 New handset features larger LCD screen than any other DMB phone in Korea
Vibrating touch screen on the IM-U140 adds to the ' unique feel' of the phone
SKY IM-U140 features:
Satellite DMB phone with TV-OUT and FM transmitter function
Auto pop-up sliding LCD
4 channel stereo speakers
Display: 2.6" wide QVGA 262K colors TFT
Dimension: 119 x 53 x 23.2 mm/Weight: 157.7g
3 megapixel camera with built-in image stabilization
Touch screen with vibrating reaction
Multi-tasking functionality
Embedded mobile games
MP3 player / PictBridge / Electronic dictionary