Pandora for web gets a Premium makeover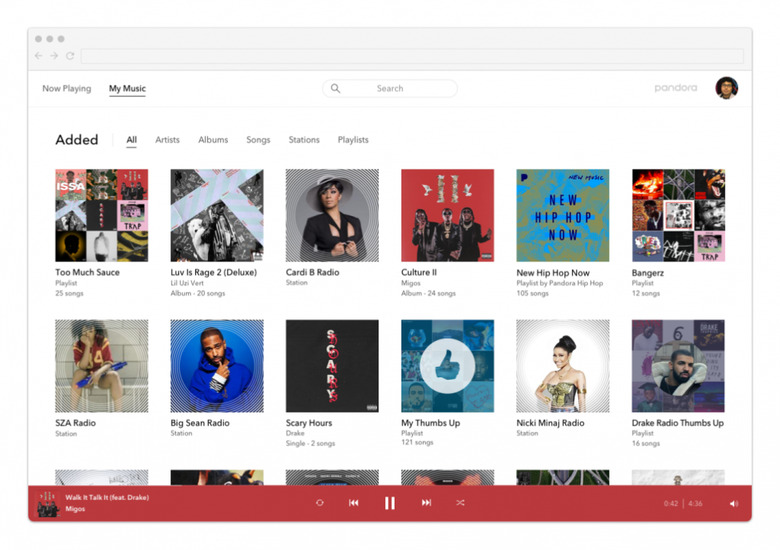 It's been almost a year since Pandora launched its new Premium service, and somehow, there hasn't been a web interface for it this entire time. This created some kind Bizarro World scenario where users who were using Pandora's free service could access their music through their browsers, but those who were actually paying for the service could not. Pandora is rectifying that little oversight today by launching Pandroa Premium for web.
As explained over on the Pandora blog, it appears that Premium for web functions much the same way it does in the mobile app. For instance, you can use the web interface to search for and play specific artists, songs, albums, or stations on demand, just as you can on mobile.
You can also use Pandora Premium for web to build out your music library through the My Music feature. This is obviously where you'll find your saved albums, stations, and playlists for on demand playback whenever you like.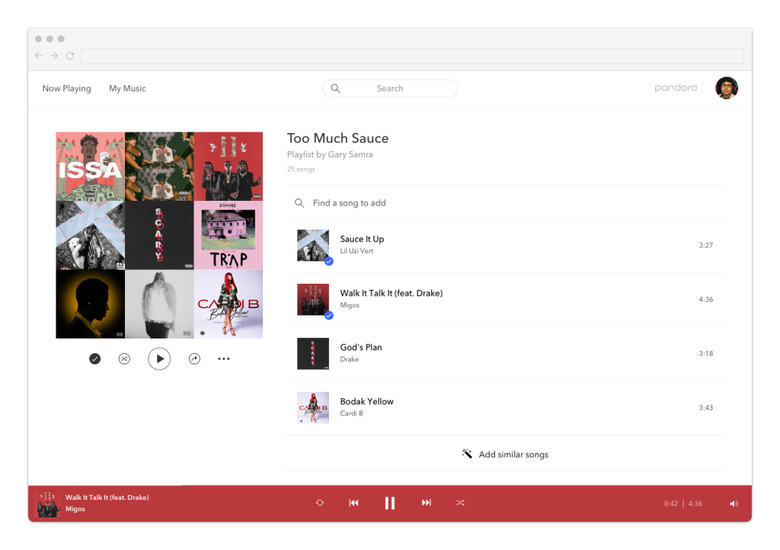 Playlists in particular have some neat functionality on web. Pandora has taken this opportunity to merge the idea of on demand music with its core business of building stations around genres or artists. When building a playlist, you can add a song or two and then select the "Add Similar Songs" option to have Pandora fill out the rest with songs that match the feel of the ones you've added yourself. You'll also see recommendations based on what you've added to your playlist already as you're searching for songs to add, so however you build a playlist, Pandora will be ready to make its recommendations along the way.
Pandora Premium should be available on web beginning today, and the company says that it will be adding more features to its browser interface as time goes on. Hopefully now that Pandora Premium for web is finally here, we'll see it get plenty of support from here on out, so stay tuned.