Pandora for Android adds music discovery tool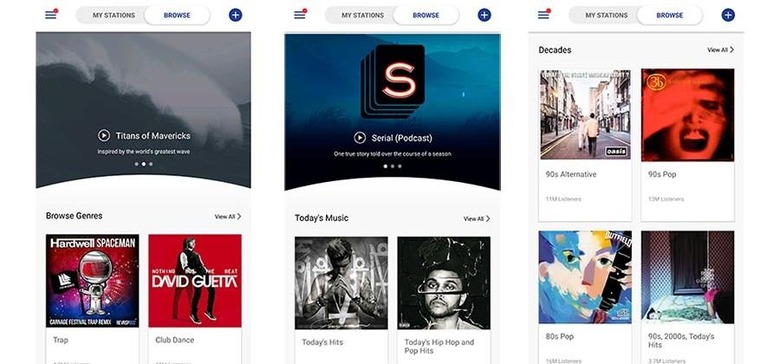 Pandora has pushed out an update for its Android app, adding the new discovery feature that first launched on iOS. A new "Browse" option at the top of the app allows users to toggle from their stations over to a discovery tool where music is sorted into various categories, including things like popularity, genre, and decade. The feature is live now for those who update.
The discovery feature rolled out to iOS users a handful of weeks ago, and has arrived in the Android product as of today. After updating, you'll be advised of the changes via a temporary splash screen. Scroll down, and you'll see content thumbnails sorted into various categories. Tap one, and it will open a new window showing a little more info about the station.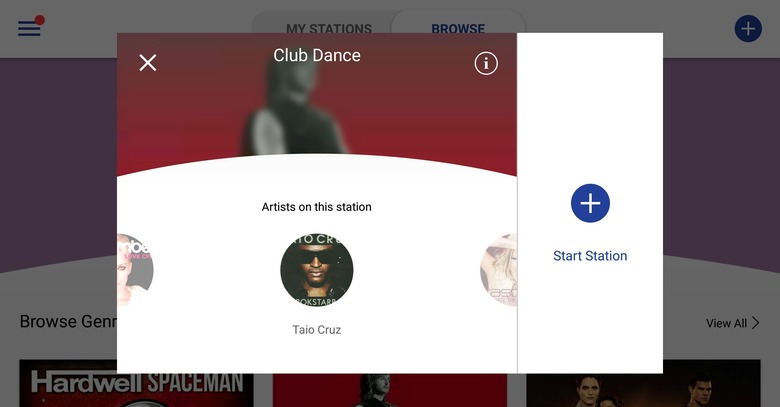 As shown in the image above, tapping one of the discovery thumbnails pulls up a floating window in which the user can scroll through which artists are included in the station. If you like what you see, tap "Start Station" and it will launch the same as any other Pandora station.
The overall interface has been given an improvement, as well — it is very clean and easy to navigate, with your own stations being entirely separate from the discovery feature. Finally, Pandora says, "Wanna know when your favorite artist is in town? Keep an eye on your Feed for concert ticket notifications from our friends at Songkick."
SOURCE: Google Play